Gangnam Style Showdown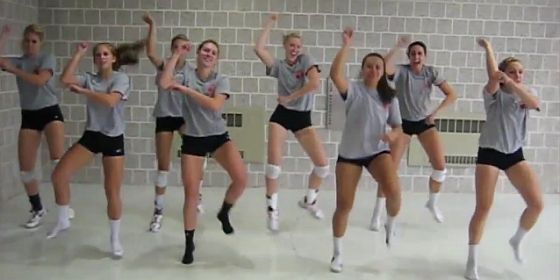 Gangnam style, in case you've been in a hole for the last few weeks, is sweeping the nation. The newest viral music video features South Korean singer Psy, yoga shorts, and some of the most ridiculous dancing we've ever seen. Thanks to its incredible popularity it has been copied or parodied countless times, and every one of those videos eventually finds its way to the internet.
We've found three of our favorite videos, each by Division I women's teams, and will leave them to you, the viewer to decide who did it better.
First up, from the Atlantic 10 Conference, the George Washington Lacrosse Team. The Colonials get bonus points for production value and their use of national monuments as backdrops, but probably have too much time on their hands this semester.
Up next, from the prestigious Ivy League is Cornell Volleyball. We find this video amazing, mainly because it proves that people in the Ivy League actually has a sense of humor.
Our final entry comes from out west as the University of Northern Colorado ("the other UNC") women's soccer team gets in on the act. This one might not match the first two in quality, but the Bears are a favorite to win the Big Sky Championship, so they deserve extra credit.
Let us know your favorite in the comment section.
Submissions for future showdowns can be sent to [email protected]