Give Mom Some Space
The latest commercial from Virgin Mobile features Susie Essman playing a fairly familiar role. You probably know her from Curb Your Enthusiasm, and although she doesn't have a daughter in real life, you have to imagine this is how the two would interact if she did. The message here following the meltdown is pretty simple. For Mother's Day, how about giving your mom a little space?
So the daughter is cute, and I'm feeling pretty thankful that I don't have a Jewish mother with a "Snapdragon"… but there is a bit more going on here. Personally I can't relate to this tale of freeloading, as my parents made it clear that crap wasn't going to fly in our house. However it happens to many families, and sometimes it's the child that has to cut the umbilical cord. I finally convinced my wife to get off her parent's cell phone and car insurance plans when she married me at age 28. That's probably the difference between her being an only child, and myself being the youngest of five.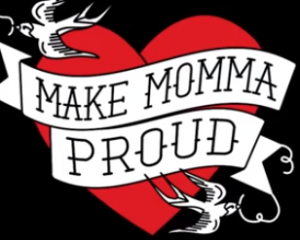 There is a certain sense of independence that comes from finally handling all of your bills on your own, and it isn't as difficult as you think. Switching to a no-contract Virgin Mobile plan is a good first step. They offer affordable pre-paid plans with unlimited data and messaging on iPhone and Android devices starting at $35/a month. Unfortunately they can't help you with a bitchy mother.