Three Great Ultrabook Options
Ultrabooks are a class of super lightweight laptops that you can take anywhere with you. Once upon a time ultrabooks were a little weak in the spec department, but this is quickly changing with the latest models, which show some truly powerful stats that probably even rival your desktop. If you're looking for the best mix of portability and power, check out our best ultrabooks and what makes them so buyable.
Everyone loves the Dell XPS 13 – and we're not really exaggerating. This ultrabook, with its 13-inch, ultra HD screen and 256GB SSD, it on top of the game but still affordable, even when picking out the very best specs. You can choose up to an Intel Core i7 processor and up to 8GB of RAM as well. This makes this ultrabook suitable for anything from serious business projects and graphic design to a little light gaming on the side. Plus, the classic Dell design remains slim and durable throughout your travels. The key here is getting the right model – Dell likes to release updated versions of the XPS 13 (there were 2 releases in 2015 alone) so make sure you find the most recent option.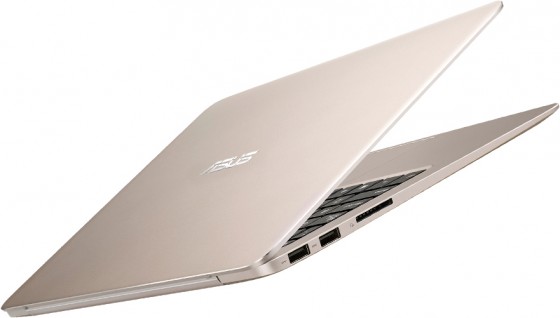 You'll notice that the Asus does not have the ultra HD screen that the Dell model comes with, nor as powerful a processor. It also has an earlier version of Windows that you will need to upgrade. Otherwise, not much separates these two ultrabook giants. They both come with 8GB of RAM, a 256GB SSD, a 13-inch screen, and a slim, attractive design. The differences lead to a decrease in price, so if you like top-notch specs but don't want to pay too much for your laptop, check out this ZenBook: However, like the Dell, look for the latest version.
If you don't mind paying a bit more for a truly powerful machine, the Surface Book is probably what you are looking for. The 13.5-inch ultra HD touchscreen display is suitable for even the most careful graphic design or entertainment, and the included Surface Pen is great for jotting notes or sketches. The specs, meanwhile, are out of this world: Choose up to an Intel Core i7, a NVidia GPU, 512GB of SSD storage, 16GB of RAM and more (there's even a higher tier of specs for going all out). This is a computer that will last you for years across nearly any task. The problem is the price, which starts at $1,400 and rises quickly with the better specs.