Greatest. Movie. Ever.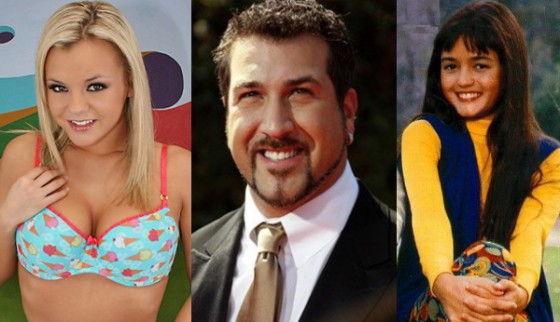 Awesome casting news coming out of the mecca of D-grade indie cinema, Atlantic City. Porn cutie and Charlie Sheen Goddess Bree Olson has landed a coveted role in an upcoming "mainstream" flick called Mancation. The star of such adult classics as Big Wet Butts 1, Double Decker Sandwich 10, Handies and Manaconda 2 (my personal fave) will play an unfaithful wife named Cyndi. And before you ask, yes, she cheats with another woman.
Joining Bree in this cavalcade of thespians are bearded 'N Sync crooner Joey Fatone and '80s/'90s girl-next-door Danica McKellar, aka Winnie Cooper, from The Wonder Years. I guess members of Menudo and A.J. Langer were unavailable.
Plot details are sketchy, but I'm sure it will involve contemporary themes and loads of subtext. Filming is scheduled to start in Jersey April 1st. Hmm… April 1st… this wouldn't be some elaborate prank, would it? Nah, the internet never lies.
By the way, Winnie Cooper looks like this today, in case you were wondering:
Somewhere, Kevin Arnold just spanked it.
[Via MoonDogSports]