Groundhog Day – The Lost Radio Tapes
With Groundhog Day approaching, Mike, Jay and Art asked themselves – "Hey remember the wacky morning radio show that Bill Murray listens to in Groundhog Day? That sounded like an awful, industry standard, cheesy, lame interesting morning show, I wonder what the rest of it sounded like?" So they just decided to go ahead and do it themselves.
PUNXSUTAWNEY, PA – A number of years ago, a Groundhog Day radio broadcast from the Masters of None Morning Show at 92.2 WPNX was lost for what seemed like forever. Then miraculously, the raw cassette tape audio footage of the air check was found in the abandoned Punxsutawney Broadcasting Building in early 2010 by a demolition crew.
"We are thrilled that such an historic piece of our heritage and holiday was recovered," said Punxsutawney mayor, Buster Doyle.  "It will be a great honor to share such a momentous occasion with fans of this great day from around the world."
Click the play button below to hear the lost audio, or subscribe via iTunes.
[podcast]http://media.libsyn.com/media/mastersofnone/MONGroundhogDayRadio.mp3[/podcast]
Masters of None – Groundhog Day Radio Special (.mp3 file)
Special Guests: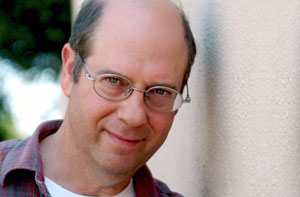 Stephen Tobolowsky as Ned Ryerson
Check out Stephen's Podcast at – www.tobolowskyfiles.com
Stephen Tobolowsky's Birthday Party DVD
Now on Netflix and Amazon
Mark Hing – Webmaster WolfGnards.com
Mark's article "How Long Does Bill Murray Spend in Groundhog Day"
Harold Ramis Responds to Wolf Gnards
Jakob from Nerd Hurdles
Check out the podcast at the Simply Syndicated Podcast Network.
Special Thanks goes to Libby Kay for providing us with all the station voice imaging.
Check out her work at www.libbykay.com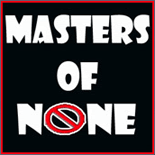 Gunaxin is proud to be partnering with Masters of None, and featuring their content here on our site. Masters of None are former radio guys Mike, Art & Jay, who debate and answer mankind's most important questions each week. Along the way you'll encounter unsustainable amounts of movie quotes, horribly tasteless jokes, TV references, offensive comments, old radio bits, biting insults, tall tales, unsportsmanlike conduct, raping and pillaging of all things pop culture. It's a comedy podcast that doesn't suck.
---