Adventures in Gulf County, Florida
This is a sponsored post written by me on behalf of Gulf County, Florida. All opinions are 100% mine.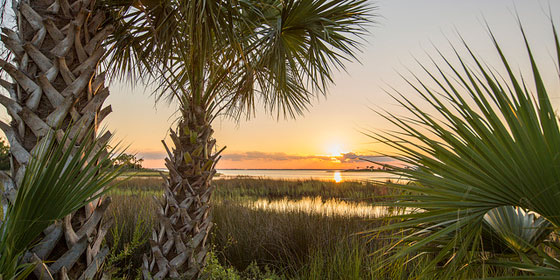 Recently we took a Road Trip to the Gulf Coast and had a great time exploring the non-stop party on Bourbon Street in New Orleans, the newly rebuilt marina in Gulfport, and the fabulous casinos of Biloxi. But sometimes you want to get away from the hustle and bustle, and head to a serene corner of the Gulf Coast. A quiet area where your family can get away from pervasive technology and get closer to nature is where lifelong memories are really made. My fondest memories as a child have nothing to do with video games, television, or theme parks. They come from the moments I spent outside with friends and family.
We've recently discovered a place just like that, in Gulf County, Florida. It's a destination where water sports or watching the sunset are the star attractions, instead of the Go Kart tracks and boardwalk arcades. It's a laid back vacation destination that reminds us what vacations are truly meant to be, a relaxing escape from the rat race, and quality time spent with loved ones.
Around every corner in Gulf County, Florida there is an easy adventure. Oh how we would enjoy snorkeling with the young starfish in St. Joseph Bay. Imagine camping right on the beach and gaze at the stars. We could fish off a pier or with a charter captain at the tip of the Cape and then, learn how to cook our catch that night. We'd love to quietly kayak on the Dead Lakes and see pre-historic looking animals and trees. All of this and more is waiting for us in Gulf County, Florida.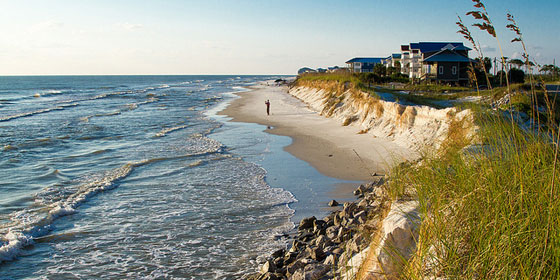 Gulf County, Florida reminds me of my favorite yearly family vacation destination as a child. Growing up in Maryland, our family didn't head to theme parks or the typical boardwalk condo in Ocean City, we instead always spent a week each year in a quiet community perched on top a cliff overlooking the Chesapeake Bay. We didn't have air conditioning or a television, but we loved it.
Our days were filled with swimming, looking for shark's teeth, playing ping-pong at the community center, and taking walks to enjoy unique homes. We played cards on the porch, built fires on the beach, and sat out in Adirondack chairs on the cliff to watch the crab boats checking their pots in the morning. When we were able to wake up before the sun, we'd race down the 127 wooden steps to the beach with our nets and try to catch fresh soft shell crabs sleeping near the jetties to cook for dinner. None of those activities involved electricity or even money, and still I fondly remember it as my favorite place on earth three decades later.
Our family recently returned to that area, and I took this photo of my nephew flying my stunt kite on the beach while his parents waded nearby in the water. We put down the iPads, took off the headphones and spent the day together having fun down by the water like we did as kids. That is exactly the type of experience that Gulf County Florida offers to its visitors, year round. It's a place where you can make genuine memories with your family and experience the wonder of the outdoors instead of the virtual world contained on screens.
Please visit the official website (Come visit GCFL) to see everything Gulf County has to offer, and sign-up for their newsletter if you could see your family making it the location of your future memories. What adventures would you like to have with your family in Gulf County, Florida?