Gunaxin's Favorite Things : Media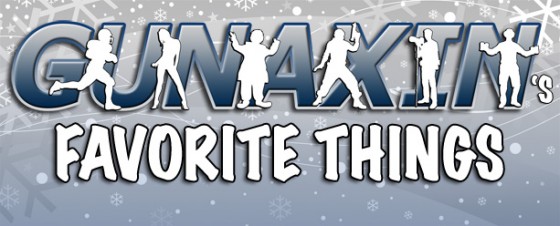 Since Oprah is off the air now, she is no longer running her yearly Holiday Gift Guide and Giveaway known as Oprah's Favorite Things. So we thought, hell, we can fill that void, and maybe man it up a bit. While we don't have everything for every person in our audience (and no Cars, sorry), we do have one of each item you see below in order to give out to some lucky winners!
Today is Day 1 of Gunaxin's Favorite Things, and today we're featuring 10 of our favorite Media items for this Holiday Season.
In all we have about 40 items on our Favorite Things List, so start by checking out this great list, and see how you can enter to win at the bottom of the article :
Rise of the Planet of the Apes is a revolution; an action-packed epic featuring stunning visual effects and creatures unlike anything ever seen before. At the story's heart is Caesar (Andy Serkis), a chimpanzee who gains human-like intelligence and emotions from an experimental drug. Raised like a child by the drug's creator (James Franco), Caesar ultimately finds himself taken from the humans he loves and imprisoned. Seeking justice, Caesar assembles a simian army and escapes — putting man and primate on a collision course that could change the planet forever.
Bring Caesar home on Blu-ray this December in Rise of the Planet of the Apes! This action-packed, effects-heavy blockbuster is the perfect gift for any dad. With tons of bonus features – including deleted scenes, making-of featurettes, and commentaries – this stunning Blu-ray is sure to please both the tech-obsessed and the action loving men on your gift list!
For the first time ever, join all of your favorite Girls Next Door for a sexy, fun-filled, and wild time across all six seasons of the hit E! reality show! From birthday bashes, exotic European escapades, and glamorous parties done in full Playboy style, you ll laugh along with original girls Holly, Bridget and Kendra as they give you an uncensored, unscripted peek behind the Mansion's gates into the lives of Hef's hottest girlfriends! And don't forget newcomers Crystal, Karissa and Kristina, who more than hold their own as the newest threesome to join in on the fun!
Loaded with special features including commentaries with the girls on every episode and outrageous deleted and extended scenes, THE GIRLS NEXT DOOR COMPLETE SERIES box set is sure to keep you coming back to the Mansion for more again and again!
For the first time, Frank Sinatra's greatest recordings for Capitol Records and his own Reprise Records have been gathered for one stellar collection. Sinatra: Best of the Best is available in single-disc and deluxe 2CD packages, with insightful track notes written by Frank Sinatra Jr.
Best of the Best's chronological tracklist leads with 1953's "I've Got The World On A String," followed by 12 other classic tracks Sinatra recorded for Capitol between 1953 and 1960, including "Young At Heart," "You Make Me Feel So Young," "All The Way," and "Come Fly With Me," as well as the Sinatra recording that is the theme of "Married With Children," "Love And Marriage." 10 of Sinatra's best Reprise recordings, released between 1962 and 1980, are also featured, including "Night And Day," "The Way You Look Tonight," "Fly Me To The Moon (In Other Words)," "Strangers In The Night," "My Way," and "Theme From New York, New York."
See Michael Jackson, one of the most recognizable and popular entertainers of all time, like never before in the feature-length tribute Michael Jackson: The Life of an Icon. Known to millions of fans worldwide for his record-breaking albums, groundbreaking music videos, mesmerizing dance moves and humanitarian efforts, his true story has never really been told…until now.
This unprecedented look into the King of Pop's fascinating life includes all-new interviews with his mother Katherine Jackson as well as siblings Tito and Rebbie Jackson, family, friends and music legends such as Smokey Robinson, Dionne Warwick and many more. Prizing courtesy of Universal Studios Home Entertainment.
An epic, all new reimagining of the classic 1980s animated series, ThunderCats tells the story of a hero's journey to fulfill his ultimate destiny. On Third Earth, the kingdom of Thundera is being threatened by the evil sorcerer Mumm-Ra, and Lion-O, the young heir to the throne, embarks on a great quest to take his rightful place as king. You can watch Thundercats every Friday at 8:30/7:30CT on Cartoon Network, and check out the Toys (that we have for Giveaway) below :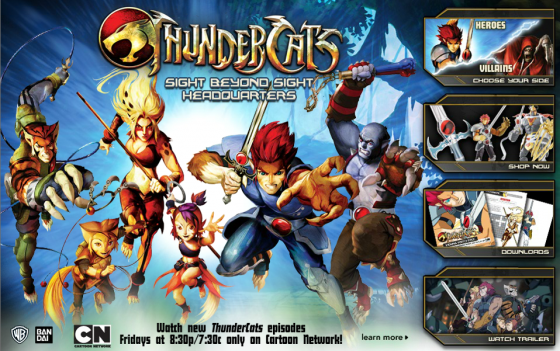 The official ThunderCats Mane Frame Facebook application is available NOW for fans to prove their worth by transforming themselves into a variety of ThunderCats characters and villains.
Winner of six Emmy® Awards, including Outstanding Comedy Series, Modern Family is a refreshingly hilarious look at what it means to be a family in today's hectic, unpredictable world. No matter the size, shape or situation, family always comes first in this laugh-out-loud, critically acclaimed hit.
Join America's favorite extended family this holiday season when you bring home the Emmy Award-winning show Modern Family: The Complete Second Season on Blu-ray. This hilarious show rings true for most any family (a clueless, but well-meaning husband, anyone?), which makes it the perfect gift for virtually any member of your diverse household. Laugh along with the Pritchett's and Dunphy's before ringing in the New Year with your own modern family!
Paul Rudd stars in this witty and highly relatable comedy about that one family member who is always just a little bit behind the curve. For sisters Miranda (Elizabeth Banks), Natalie (Zooey Deschanel), and Liz (Emily Mortimer) that person is their upbeat brother Ned, an organic farmer whose willingness to rely on honesty and trusting of humankind allows for a trouble-free existence.
The OUR IDIOT BROTHER Blu-ray™ and DVD bonus features include an audio commentary with director Jesse Peretz; a "The Making of Our Idiot Brother" featurette; and deleted and extended scenes.
Another Earth is a 2011 American science fiction drama film directed by Mike Cahill in his feature film debut. This "deeply emotional…extraordinarily profound" (USA Today) film became a must-see sensation at the Sundance Film Festival. "Beautiful, bright and fearless" (Associated Press) newcomer Brit Marling and fan favorite William Mapother (TV's "Lost") star as Rhoda and John, two people whose worlds collide after a tragic accident. Their intimate drama plays out against the astounding discovery of Earth 2, a parallel world that poses provocative and fascinating possibilities.
Does a new Earth mean a chance at another life? Another destiny? Another self? "ANOTHER EARTH is science-fiction at its best" (The Hollywood Reporter) — with a mind-bending surprise ending that you will never forget.
The longest-running scripted show in television history, THE SIMPSONS exploded into a cultural phenomenon in 1990 and has remained one of the most groundbreaking and innovative entertainment franchises, recognizable throughout the world. Matt Groening created the iconic family: Homer, Marge, Bart, Lisa and Maggie.
Bring home the entire Simpson clan (and the hundreds of inhabitants of Springfield) with The Simpsons: Season 14 on Blu-ray and DVD (available in December). Spend your holidays with celebrity guest stars Mick Jagger, Steve Buscemi, Weird Al, Eric Idle, Blink-182 and more!
With his uptight father (Corbin Bernsen) in charge of the Santa Barbara Police Department's consultants, incredibly charming and talented phony psychic Shawn (James Roday) must now work extra hard to land new investigation gigs for him and his trusty partner Gus (Dulé Hill). Season 5 of this quirky crime show finds the private detectives searching for a kidnap victim, probing an alien abduction and infiltrating a street-racing gang.
To remind you to tune into Psych every Wednesday at 10/9c on USA Network, we have the above prize pack featuring a Season 5 DVD. On this week's episode, William Shatner guest stars.
So there you have it, Ten of our Favorite Things in Media this Holiday Season. Any of them would make an excellent gift, but we're sure you have a favorite from the list. If you'd like to win something you see above, just respond in the comments below (and check that box to Post to Facebook Profile) and let us know which of our Favorite Things are your favorites. We'll select some winners, and ship the product to you as our gift, just in time for Christmas!