Hockey Puck Mosaics
Paul van Scott is an artist who specializes in 'odd and unusual type of art,' according to his bio. And considering he has put together two epic hockey-related masterpieces, we'll call ourselves fans.
While van Scott frequently makes mosaics with bottle caps, buttons, Pez, and just about anything else, his Chicago Blackhawks exhibit, above, and Wayne Gretzy portrait, below, are no small things. Not only are there thousands of pucks in each exhibit, but they're pucks of different teams.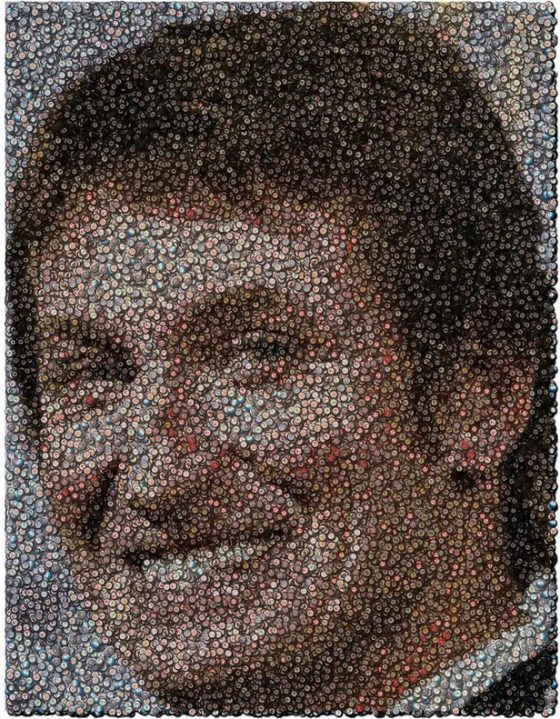 Check out his site for far more artwork (much of which has nothing to do with hockey), including an Eminem mosaic (made from M&M's, of course), Jabba the Hutt made from Jabba's quotes, and other illusions. Also check out the full resolution image of the photo, where you can zoom in on each part to see which pucks are there.