A Holiday Gift Guide for the 1%
Everyone dreams when they fall asleep. Even if you don't remember them the next day, you still dream. REM sleep causes some of the most vivid dreams but when you dream at night, you have no control over the brain and how it creates these dreams.
When you use your imagination, while you are awake, however, you can do whatever you want in your mind. If you want to be the most famous musician in the World dating Adrianna Lima, Olivia Wilde, and all the Playboy Playmates from 2013, you can by using your imagination.
It is the holiday season and we are asking you to start using that brain to imagine a World where you have billions of dollars. If you had a billion dollars, what would you buy yourself for Christmas? Here is a list of ideas for the One Percenters out there, since we know so many of them read Gunaxin. For the rest of us, this is just the stuff of fantasy or dreams.
Adventure
Project Utopia – $680 Million
Project Utopia isn't a boat, it is a cruise ship on speed. This enormous structure is the future of sea travel. From helicopter pads to retail spaces, this city on the water is going to be as exciting to own as it will to be a part of when it does begin setting sail in the near future.
Your Own Private Island – Between $150 and $300 Million
Owning your own private island is the newest fad for the World's richest 1%. You can rent or own islands in Fiji, Panama, Thailand, Greece, Mexico, and about 300 other locations from around the globe.
SpaceX Dragon Space Trip – $20 Million per Seat
When money doesn't matter, a wealthy person needs to find other things to buy and a trip to Space is one of those things. You can have your name in the history books as one of the first civilians to fly into Space.
Electronics
Falcon SuperNova Pink Diamond iPhone 6 – $95.5 Million
Anyone can own an iPhone 6 and buy a $4 million dollar case for it but the Falcon SuperNova Pink Diamond iPhone 6 has a huge REAL pink diamond encrusted into the back and is made of 24-carat gold.
Stuart Hughes Prestige HD Supreme Rose – $2.6 Million
Surrounded by a 22-ct gold frame and encrusted with 48 diamonds, this is easily the most luxurious TV anyone can buy.
Luvaglio One Million Dollar Laptop – $1 Million
At some point you are going to notice that a lot of these items are designed strictly for the people in the World that have money to waste. This is a laptop that has diamonds encrusted into the casing simply to make it worth a million bucks.
Panasonic 152″ Plasma TV – $500,000
Panasonic has created the World's largest plasma display TV. You can watch a 3D movie on this Ultra HD 4K display from the comforts of your home.
Platinum MacBook Air – $500,000
Only 5 units of the Platinum MacBook Air were made. It is one of the heaviest laptops in the World weighing in at 7kg thanks to the fact that it is made of real Platinum.
Stuff to Wear
Breguet Grande Complication Marie-Antoinette – $30 Million
Patek Philippe Supercomplication – $24 Million
If you knew what went into the constructing of this watch, you would pay more than the list price of $24 million.
Patek Philippe Ref 1527 – $5.7 Million
There is bling-bling, and then there is style. The Ref 1527 is priced close to $6 million and you can wear it on your wrist.
Stuart Hughes Diamond Men's Suit – $892,000
If you want to wear a diamond studded men's suit, feel free. But besides the bragging rights involved with owning such a unique article of clothing, it has very little use in everyday life.
Air Jordan Silver – $60,000
Air Jordan's are the most popular sneakers in the World. Yes, these are real Silver and they do weigh 10 pounds. So don't try to wear them in public, these are more about being displayed than worn in public.
For the Bedroom
The bedroom is the most important room in the house. When money is no longer something you worry about, there is no limit to what you can do. For starters, you can take the World's most expensive bed sheets and use them on your luxurious Golden bed. Or you can simply use those sheets on your magnetically charged floating bed to impress even the most skeptical of friends.
Charlotte Thomas Bespoke Bed Sheets – $2,400
Baldacchino Supreme Gold Bed – $6.3 Million
Magnetic Floating Bed – $1.6 Million
Home Decor
Owning a home is fun because you can decorate however you want but when you have a billion dollars, your home is not the average suburban family house. So to fill a lot of that dead space in your mansion, hang up a couple paintings and lay down a few rugs.
The Card Players Painting – $260 Million
Garcon a la Pipe – $104 Million
Silk Isfahan Rug – $44.5 Million
For Traveling
Toys are a man's favorite thing to buy when he makes a lot of money. The first purchase most men make after cashing in a giant check is at the car dealership. How about a few of the most amazing cars on the planet? Or maybe you would rather fly around in your own private jet? Either way, you are about to enjoy a hell of a time.
1963 Ferrari GTO – $52 Million
Learjet 85 – $20.8 Million
Maybach Exelero – $8 Million
Lamborghini Veneno – $4.5 Million
Ecosse ES1 Superbike – $3.6 Million
On the Water
After you get bored on land and in the air, you are going to want to hit the open water in a Superyacht.
Yacht History Supreme – $4.5 Billion
100,000kg of Gold and Platinum covers a majority of the surface of this Yacht helping to make it valued at a few billion dollars.
The Monaco 2050 Superyacht – $393 Million
Cool Stuff
Hart Audio D&W Aural Pleasure Speakers – $4.7 Million
Crystal Piano – $3.2 Million
Acapella Sphaeron Excalibur – $325,000
Aeromobil Flying Car – $279,000
The Emperor 200 – $49,000
Hendo Hoverboard – $10,000
For Her
Every man, rich or poor, will eventually be making a purchase that isn't for himself. These are a few ideas to help.
Wittelsbach-Graff Diamond – $80 Million
The Pink Star Diamond Ring – $72 Million
L'Incomparable Diamond Necklace – $55 Million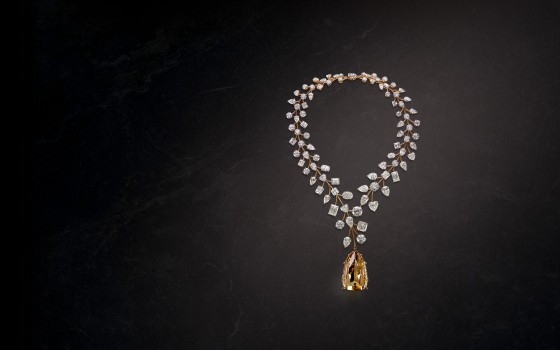 Victoria's Secret Fantasy Bra – $2 Million
DKNY Golden Delicious Million Dollar Bottle – $1 Million
Chopard De Rigo Vision – $400,000
Pets
Even the richest people in the World love animals. Their pets are treated like royalty and this is just an example of what is available to them.
Amour, Amour Dog Collar – $480,000
For the richest of the rich, a necklace with 1,600 diamonds totaling 52-carats in a chandelier design is one of the most luxurious and ridiculous pet collars anyone can give their pet.
Aquavista Dinosaur Gold Edition – $4.53 Million
If you spend $5 million on an aquarium, chances are you are going to need some fish to fill it with. There are plenty of fancy fish available but the Platinum Arowana, around $400,000 per, is the most expensive tropical fish money can buy and it belongs in this tank.