Homage to the 'Scary Stories' Series
If you grew up when I did (more or less in the late 70's and early 80's) you surely have very fond -possibly terrifying- memories of the Scary Stories To Tell In The Dark book series (Amazon). The tales themselves, written by Alvin Schwartz, were all loosely based on those told in folklore and passed down from generational campfires, so the chances were pretty good that you'd heard them in some iteration before. Sure, they were frightening… but it was the illustrations that really drove home the nightmares.
Stephen Gammell was the artist, and his images were -and in many copies still are- straight up horrifying. The way they were drawn, almost minimalist to a degree yet so deftly detailed, scared the bejeebers out of me as a child. Surreal ink and watercolor works, Gammell's pictures were often deemed too scary for the children whom the books were targeted. In recent reprints his works have been replaced by far less effective pieces… but we're not going to go into that here. Let's take a look at some of the originals, shall we?
The following images are borrowed from Scary Stories and More Scary Stories.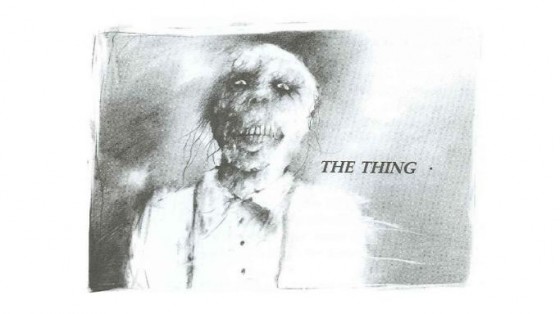 Now that's some freaky, creepy stuff right there. Oh, and if you have your own children, and if they've yet to experience one of the finest samples of Halloween goodness, make sure you scare them good with these books. They might thank you for them later. After their nightmares, of course.