The Most Iconic Cars from the Movies
Anyone who has ever watched a movie featuring a car so perfect that it occasionally seems to steal scenes right out from under its human costars has likely spent some time thinking about what makes a movie vehicle iconic. Movie buffs and car aficionados alike can probably name their favorite film car without much hesitation, but what may be harder to put a finger on is what makes a car classic, why some vehicles seem to leap off the screen while others are left in the dust.
Something New
Cars that don't look like anything else on the road are one of the easiest ways to turn heads on the silver screen. A classic example of this is the DeLorean DMC-12 used in Back to the Future. DeLoreans were produced in extremely limited quantities, so the average person wasn't likely to see one outside of the movie theater.
Something Familiar
Just as new cars can become iconic, so can more ordinary vehicles that look like something the average guy or gal might drive home from the theater. The 1967 Plymouth Belvedere GTX from Tommy Boy is a great example of this. It conveys that the driver is a regular person caught in an extraordinary situation.
Undeniable Style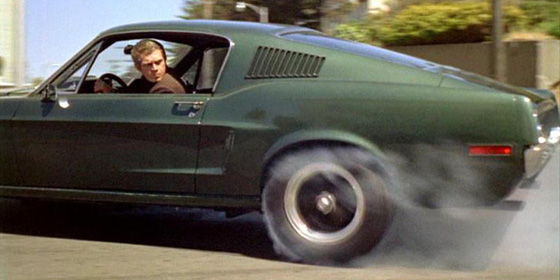 Some cars are neither unique nor familiar, but they have undeniable style that forever cements them in the minds of movie-goers. or evidence, one needs only look at the Ford Mustang GT from the 1968 film Bullitt.
Check out some of the most iconic cars from movies in the infographic below :