Iditarod 2012 Photos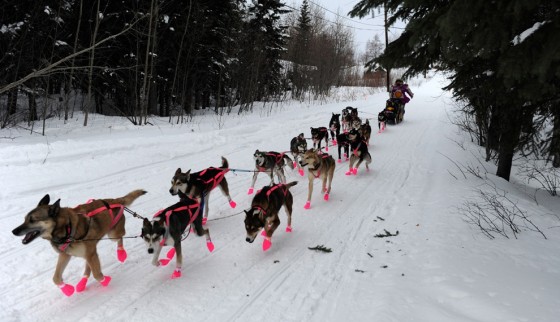 From time to time here at Gunaxin Sports, we like to highlight Boston.com's The Big Picture, and their collection of sports photos. In this installment we'd like to take a look at their recent gallery of photos from the Iditarod. While we understand the high cost of this event on the dogs, it's tough to deny the beauty of the sport :
The 40th Iditarod Trail Sled Dog Race came to an end earlier this week in Nome, Alaska. Dallas Seavey, 25, bested both his father and his grandfather with his team of nine dogs, becoming the youngest musher ever to win the nearly 1,000-mile race across the Alaskan wilderness. His winnings included $50,000 and a new truck. Gathered here are images from the Iditarod and other events from around the globe.
Check out our favorites below, and see the entire collection and captions at The Big Picture.