Jose Reyes Receives Warm Welcome From Mets Fans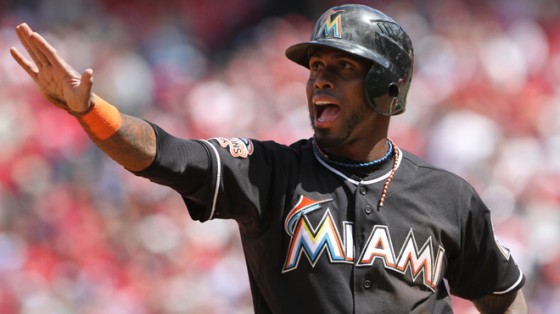 Gotta love Mets fans. When they're not lambasting the front office for committing egregious blunders, they're verbally attacking players who escaped the madness via free agency. Like Jose Reyes, who made his first return trip to Citi Field yesterday as a Marlin only to be greeted by a shower of insults while he stood in the cage at batting practice.
Actually, I'm a little disappointed by the civility of the heckling. No F-bombs? Not one death threat? Lame. These Mets fans need a refresher course on how to properly trash someone dumb enough to leave a dysfunctional organization for a $100 million payday in sunny South Florida.