Late Night Munchie Meals from Jack in the Box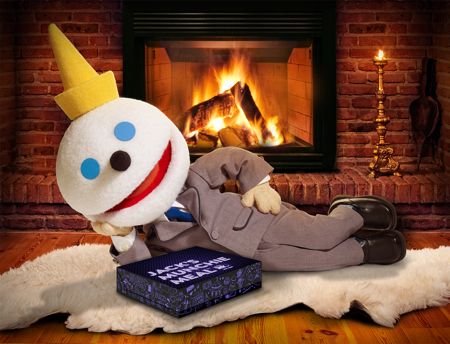 This post brought to you by Jack in the Box. All opinions are 100% mine.
Everyone remembers a time in their life when they rushed with friends to get to the drive-thru before it closed. It used to be you were lucky if a place closed at 2AM, but more likely they locked that window at midnight. No longer do college students and late night workers have to suffer the indignity of being limited to eating at a gas station convenience store. Fast food restaurants, with Jack in the Box leading the way, are increasingly offering longer hours for your late night craving needs.
Jack in the Box is now introducing Late Night Munchie Meals, which are available from 9pm till 5am, and provide a ton of good food for less money than you would expect. For $6 (plus tax), every meal comes in a box and is served with 2 tacos, halfsies (half curly fries, half French fries), a 20 oz. drink and is available in four mouthwatering choices :
Stacked Grilled Cheese Burger: Sourdough grilled cheese on top, Cheeseburger on bottom. Tuck into this tasty bunk bed!
Loaded Nuggets: Chicken nuggets drowning in two types of cheese with ranch and bacon. Rescue them!
Exploding Cheesy Chicken: A chicken sandwich exploding with mozzarella, cheesy sticks, and gooey white cheese sauce. Oh my cheesy goodness!
Brunch Burger: A burger with a fried egg and a crispy hash brown for when it's so late you don't know whether its breakfast, lunch or dinner.
We're not going to lie, we could demolish one of those Stacked Grilled Cheese Burgers after some late night editing. Jacks Munchie Meals look like winners to us. Follow @JackBox on Twitter or Like Jack in the Box on Facebook for more late night munchie goodness.