Lessons Learned From the Movies of 1986 – Masters of None

[podcast]http://www.podtrac.com/pts/redirect.mp3/traffic.libsyn.com/mastersofnone/MON_6_5.mp3[/podcast]
Masters of None – 6.5 – Lessons Learned From the Movies of 1986 – DOWNLOAD
25 years ago the world was a much different place. Cell phones were the size of cinder blocks. A young and confused, Debarge was asking all of us: "Who is Johnny?" And the chances of going to a movie and walking away entertained were a lot greater than they are today.
This week on the show we took a look at some of the movies that stood out that year and came up with our "Lessons Learned From the Movies of 1986" Here are just a few:
Lesson #146 = When in doubt, a sweater is always a nice gift.
Lesson #257 = Closely monitor your friends at the beach.

Lesson #57 = Laugh in the face of adversity.
Lesson # 218 = Stay in School
These are just a few of the many lessons learned from fine movies of 1986. For more including ones from Top Gun, Stand By Me, Space Camp, The Karate Kid Part II and more – check out the latest episode from Masters of None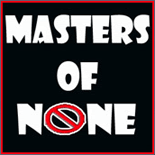 Gunaxin is proud to be partnering with Masters of None, and featuring their content here on our site. Masters of None are former radio guys Mike, Art & Jay, who debate and answer mankind's most important questions each week. Along the way you'll encounter unsustainable amounts of movie quotes, horribly tasteless jokes, TV references, offensive comments, old radio bits, biting insults, tall tales, unsportsmanlike conduct, raping and pillaging of all things pop culture. It's a comedy podcast that doesn't suck.
---