Let the Madness of March Begin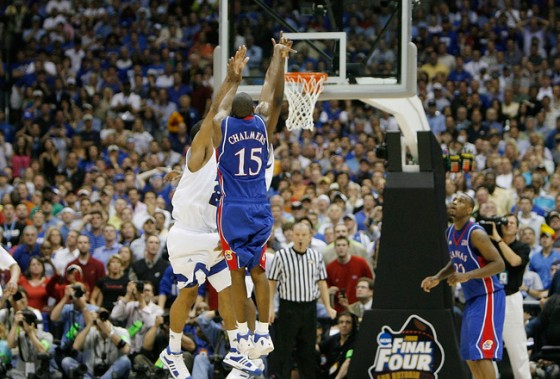 Last season, the University of Kentucky won the school's first national title in basketball since 1998. They did it while being led by two of the best players in the NCAA, Anthony Davis and Michael Kidd-Gilchrist, whom were selected one and two in the 2012 NBA draft. This year, they will have to settle for an NIT bid.
Several preseason favorites will not be dancing in the 2013 NCAA Basketball tournament. From Baylor to Florida State, this season ended up surprising us week after week. And don't even get me started on the number one rankings — it was Russian roulette. Almost every team that made it to the top of the polls fell the following week.
But I am not here to brag about my knowledge or impress you with my ability to predict the future. I am simply a man with a lot of time on my hands and I wanted to share my 2013 NCAA picks.
MIDWEST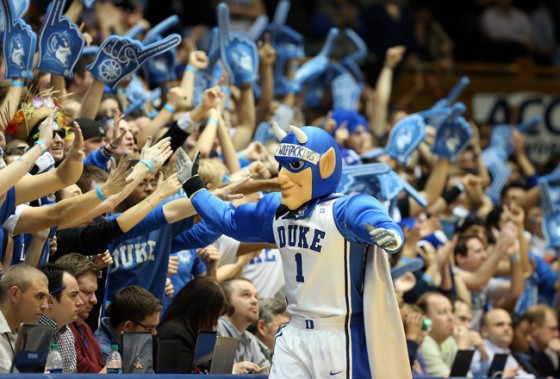 This will be one of the more exciting brackets to watch mainly because the committee has put three of the best teams in the country in it: Louisville, Duke and Michigan State.
Second-Round Winners
1)Louisville, 9)Missouri, 12)Oregon, 4)Saint Louis, 11)St. Mary's, 3)Michigan State, 7)Creighton, 2)Duke
I think we will see plenty of upsets in 2013. The Midwest region will have us all glued to the TV. Some of these matchups are going to be incredible, including Memphis and St. Mary's.
Round of 32
Louisville over Missouri, Saint Louis over Oregon, Michigan State beats St. Mary's, and Duke gets ready for the Spartans
Just because I'm flying through my picks doesn't mean these games aren't going to be tight. It's taking me a long time to figure these games mainly because this region is so incredibly good. Duke might win, but by the narrowest of margins. Same goes for Louisville and Saint Mary's. But as long as those teams can fight through the first two rounds, it's anyone's to win after that.
Sweet 16
*Matchup of the Region*
1.Louisville vs 4.Saint Louis
This is a game I pray will occur. Louisville hasn't lost since that epic 5 OT thriller against Notre Dame back in the beginning of February. Saint Louis is better than their record which is saying a lot for a team that is 27-6. If the defense of the Billikens shows up, Louisville will struggle. But if the Cardinals can find a way to score against a stingy defense, it won't take long for them to build a big lead. I hope we get to see this matchup. It will be great but I still have Louisville winning and heading to the Elite Eight.
3.Michigan State vs 2.Duke
Not fair. This is just not fair. Why would you put these two teams so closely together on the bracket? On paper, this game should go 8 OT's. These two teams should be playing for a national title, not a spot in the Elite Eight. Picking a winner is tough. I have to stick with my guns and go with the Blue Devils even though my friends say Go Green. It won't be easy, but Duke comes out on top.
Elite Eight
1.Louisville vs 2.Duke
Don't ever write off Duke, especially now that Ryan Kelly is healthy. Maryland surprised the Blue Devils in the ACC tournament and held them to a terrible shooting percentage, but if the Devils of Duke can manage to get Ryan Kelly a few open threes, this game could be one-sided. Sorry Louisville, today is not your day.
WEST
There is no longer a glass slipper, Gonzaga is the real deal. The Zags can't play the underdog this year and will have a target on their back. But that's okay, because this region gives them a chance to make it to the Final Four for the first time ever.
Second-Round Winners
1)Gonzaga, 8)Pittsburgh, 12)Ole Miss, 4)Kansas State, 11)Belmont, 3)New Mexico, 7)Notre Dame, 2)Ohio State
Ole Miss against Wisconsin is very interesting to say the least, but the committee didn't take into account that the SEC was much better than their RPI. Ole Miss has been on a tear recently and won the SEC tournament against a very good Florida team. Belmont beats Arizona if they can continue scoring at will; they are one of the best offenses in the country and it will not surprise me if they beat the Wildcats in the second-round.
Round of 32
*Matchup of the Region*
Gonzaga beats Pittsburgh in a thriller, Kansas State figures out Ole Miss, New Mexico starts to prove they are the real deal, and Ohio State beats the Irish
I don't know why people don't talk more about New Mexico. I don't think they are the best team in the country but they are close. On the other hand, Gonzaga will have a handful with Pittsburgh and could end up in OT. In fact, I think this is the best game of the region.
Sweet 16
1.Gonzaga vs 4.Kansas State
The first time these two teams played, Gonzaga won by 16. This could end up being a bad thing for the Zags. It isn't uncommon for a team to head into a matchup thinking they will walk all over a team they already beat. However, K-State will have trouble slowing down Kelly Olynyk. The Zags win by a few points.
2.Ohio State vs 3.New Mexico
New Mexico is good. How many times do I have to say it before you start to listen? The rest of the country will be shocked to see the Lobos beat the Buckeyes, but not you and I. And for all you Buckeye fans, if the Lobos go ice-cold, as they have done before, it will be a gift wrapped ticket to the Elite Eight. But I just don't see Ohio State's defense being able to slow them down. Lobos win.
Elite Eight
1.Gonzaga vs 3.New Mexico
If you are a casual sports fan, this matchup might have you scratching your head. Who and how did these two teams get to this point in the tournament? In a word, defense. Yes, the Lobos are one of the streakiest shooting teams in the country, but if Kendall Williams and Alex Kirk play above their averages, this is going to be a fun one to watch. Sorry Gonzaga, your run ends one game shy of the Final Four.
SOUTH
Before Jordan Adams was injured and the NCAA committee released the brackets, I had predicted a Final Four including Florida, UCLA and Kansas. So, to me, this is the best region in the tournament. There are plenty of reasons to give up on a bracket and this region might be the one.
Second-Round Winners
1)Kansas, 8)UNC, 5)VCU, 4)Michigan, 11)Minnesota, 3)Florida, 7)San Diego State, 2)Georgetown
If you don't think UCLA is a drastically different team without Jordan Adams, go ask Kentucky. Sure, he isn't a Nerlens Noel but he is a significant factor on the UCLA squad and will be the reason they lose to Minnesota in the second-round. And don't think I forgot about the Kansas/UNC matchup, which will be the most anticipated of the region.
Round of 32
Kansas struggles to beat UNC, VCU is better than Michigan, Florida beats Minnesota, Georgetown narrowly edges San Diego State
Nothing is prettier than a Kansas win over an ACC school. I would love to see the upset happen but UNC isn't ready yet. They played well in the second half of the season but they won't be able to slow down the Jayhawks. As for Michigan, they finally made it out of the second-round, but they won't be able to get past a really good VCU team.
Sweet 16
*Matchup of the Region*
1.Kansas vs 5.VCU
Kansas comes into this game winning 10 of their last 11 and claiming their 9th Big 12 Championship title. VCU comes into the tournament losing to Saint Louis and Temple in the past week. However, Shaka Smart has turned VCU into the Gonzaga of the 2010s. Kansas will not be ready to handle the VCU defense and the frustration of having guys in your face for 40 minutes will cause the Jayhawks to make bad decisions. VCU comes out on top.
2.Georgetown vs 3.Florida
If the Gators are going to win a championship, this is the game that will prove they belong. Erik Murphy will have to show up and same goes for Mike Rosario and Kenny Boynton if they plan on upsetting G'Town. Georgetown heads into this game winning 13 of their final 15 regular season games. This might end up being a nail-biter, but the Gators will come out as the victor.
Elite Eight
3.Florida vs 5.VCU
I want to pick VCU, I really do. But I just can't figure out how. If they play the defense Shaka Smart coaches, they might be able to stop the Gators from scoring at will. You know what, I changed my mind. I'm on board with the Commonwealth. I hope they win. I am taking them with the upset and making it to their second Final Four in three seasons.
EAST
The East region will feature the Miami Hurricanes and the UNLV Runnin' Rebels. Both teams are strong and both teams are surprisingly good. No one would have had them ranked this highly in the tourney in the preseason, but here we are and so are they.
Second-Round Winners
1)Indiana, 8)NC State, 5)UNLV, 4)Syracuse, 6)Butler, 3)Marquette, 7)Illinois, 2)Miami
This is the only region where a second-round upset probably won't happen. The upsets will be in the next few rounds. These teams were seeded to succeed and I just don't see anyone, except for maybe Temple, upsetting anyone.
Round of 32
NC State upsets Indiana, UNLV beats Syracuse, Butler, once again, makes it to the Sweet 16 after defeating Marquette, Miami beats Illinois
NC State, welcome to the spotlight. Remember when they beat Duke back in January? Neither do we after they lost to Miami (twice), Duke, Florida State, UNC and Virginia. But keep in mind that these guys can play and Indiana has not looked like a number one team over the past few weeks. If the Wolfpack can play defense, this is going to happen. UNLV is led by Anthony Bennett and he will bring his team to the Sweet 16.
Sweet 16
5.UNLV vs 8.NC State
Sorry Wolfpack but the Runnin' Rebels will own you in this game. If NC State can make it this far, they will have done so because of defense. This is the game it runs out. They won't be able to sustain that high level of play and UNLV will be taking advantage and heading to the Elite Eight.
2.Miami vs 6.Butler
Julian Gamble is a beast. The Hurricanes are as dangerous as their name. Their defense is going to lead them to the Final Four, trust me. Butler might look pretty, but they will not be able to hang with Miami. This might end up being over early.
Elite Eight
2.Miami vs 5.UNLV
Over. That is all I have to say about anyone who plays Miami in the NCAA Tournament. The only truly scary team entering the tournament is Miami. They weren't favored to win until March and now they sit as a number two seed with nothing to lose. They are dangerous and can play defense better than anyone in the country. They win this one in a low scoring effort.
Final Four
2.Duke vs 3.New Mexico
Duke might have issues with New Mexico, especially if Miami makes it to the Final Four too. Coach K is a great coach and is probably the second best basketball coach of all-time, so keeping his team focused isn't an issue. However, knowing that if they win they will have to face Miami again, might make them overlook the Lobos.
New Mexico, as I have said already, is one of the best teams in the country but isn't ranked as high as they should be because they aren't Gonzaga. They have the second highest RPI in the NCAA. The top RPI? Duke.
Coack K lost to a 15 seed last season when everyone thought they would be a contender. That is why Duke makes it to the championship. He will have his team ready to roll and they will prove that last year was a fluke and will NEVER happen again.
Duke – 84
New Mexico – 79
2.Miami vs 5.VCU
Say what you want about Miami, this team is my favorite to win it all. I love their defense and shot blocking, which will be the game-changer in this tournament. They force teams into bad shots and turnovers. That is all you need to do to win. Ask any basketball analyst about winning and they will tell you that limiting turnovers and playing great defense is how you win a championship.
Miami will slow down VCU and force them into costly turnovers. This won't be a high-scoring battle but it will be a good game. I really would like to see VCU show up and upset Miami, but I just can't see their defense matching up with Miami's on any level.
Miami – 65
VCU – 60
National Championship
Duke vs Miami
I am not a fan of the ACC. I do not love the Duke Blue Devils. I have no reason to match up two teams from the same conference. I am an SEC nut and a LSU superfan. I say this because most people will see this and think it's bias, but it isn't. This is the matchup that happened after hours of research and hundreds of bracket scenarios.
That being said, I am pumped about this game.
Duke was destroyed by Miami earlier in the season, but came back to beat them a few weeks later by 3. It wasn't easy but they fought and found a way to win thanks to the return of Ryan Kelly and his 36 points.
By the time this game begins, both teams will be ready. It will be great, it will be fierce, it might even be ugly, but this game is going to be one of the greatest title games we will have the privilege of watching. You should root for this one because it will not be a letdown. These two teams hate each other and it will come full circle during this game.
Duke – 86
Miami – 83
Sorry Hurricanes, but Duke finds a way to win as Seth Curry hits the game-winner at the buzzer to propel Coach K to his 5th National championship.
Congratulations Duke, you won it all. Sort of.