March Madness with Slingbox
March Madness is one of our favorite times on the sports calendar, and we're almost through opening week, the most epic stretch of games in the tournament. Everyone loves the NCAA Tournament for the drama of the buzzer beaters and upsets, but it's the flurry of games tipping-off at the same time in just a few days time that really gets us excited. I fondly remember watching the Tourney in high school history class via a portable television with an antenna hidden up my sleeve.

Times have definitely changed. Back then we could only watch whatever game was being broadcast over the air with crappy resolution and spotty reception. Now we have the entire tournament available on our smartphones in high definition. This year we've been utilizing the magic of Slingbox to take the games with us wherever we go. So whether we're stuck at the office, or traveling for business, we don't have to miss a single minute of the action thanks to Slingbox.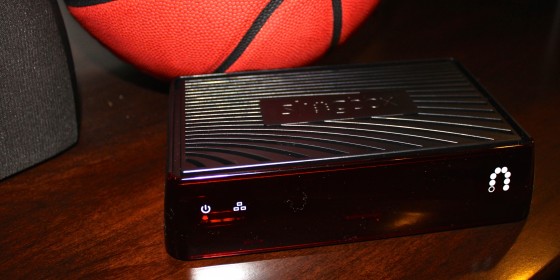 Slingbox is a unique technology that lets you watch your home TV anywhere in the world, on any device. That means you get all your live cable or satellite TV channels and recorded shows on your phone, tablet, or laptop. Slingbox has superior video and audio quality through the Internet or your cellular network and is the only technology that delivers the true TV experience you deserve.
Many thanks to Slingbox for sponsoring this article and inspiring us to watch TV from anywhere. If you want to get in on the action, we encourage you to enter the Slingbox Madness Cubed Sweepstakes, running until March 28th. During this sweepstakes, you can enter to win a Slingbox M1 (68 winners will be chosen). Additionally, one lucky winner will receive a "cube makeover" in their office, college team swag, an office party, and a Slingbox 500 (a $5,000 value!) as explained in the video above.