Ten Fun Ways to Pick Your March Madness Brackets
If you've spent any time entering March Madness pools in the past, you know that often it can be a real crap shoot. Following the sport all season and researching the match-ups is no guarantee of success when it comes to picking your brackets. The inconsistency of the elite teams in college basketball might not be exciting for the fans of each of those schools, but it does make for an exciting and unpredictable NCAA tournament. Everyone loves an upset, except for the favorites and their fans. Since nobody really knows what's going to happen in the Tourney, even the experts, there really is no wrong way to select your bracket. In effort to help you make your selections for the tournament this year, we wanted to present ten fun ways to pick your March Madness bracket.
1) Pick All the Higher Seeds
After the first weekend, the best brackets are going to be the ones that are chosen based on several factors, and not just picking all of the favorites. However, you're going to end up with a solid looking bracket after the first 2 games by picking the higher seeds, usually. But that does not continue into the Sweet 16 and Elite 8. It is rare that all top seeds make the Final Four but it happens and it happened not too long ago.
For the "All Chalk" bracket, just make sure you consistently pick every single higher ranked team. You'll likely end up with a good, but not perfect, bracket that could win some company pools. It's boring though, so read on for more options…
2) Go Against Your Gut Choice (Upsets!!!)
While you are going through the bracket this year, take a moment to pick the games, one by one, without using any additional data or assistance. As you are making your picks, when you reach a game that is a tough one to call, always go against your gut choice. That isn't to say you should take a 16th seed over a 1 seed, that is a bad idea since it has never happened.
But maybe during the 5-11, 4-12, 3-13 match-ups, you can go ahead and take some upsets, picking completely against your gut reaction that you have when first making the picks.
3) Coolest Mascots
The coolest mascot in college basketball is out of the dance this year (Oregon Ducks), but there are plenty of other compelling upset mascot selections! To utilize the mascot strategy, you should go ahead and write down all the mascots from all 68 teams involved in the tournament, as a separate list. Then, without worrying about who is playing who, rank the mascots from 1-68. After you have had a chance to do this, go back to the bracket and use your rankings to help you pick and watch the fun begin.
4) Sexiest Student Body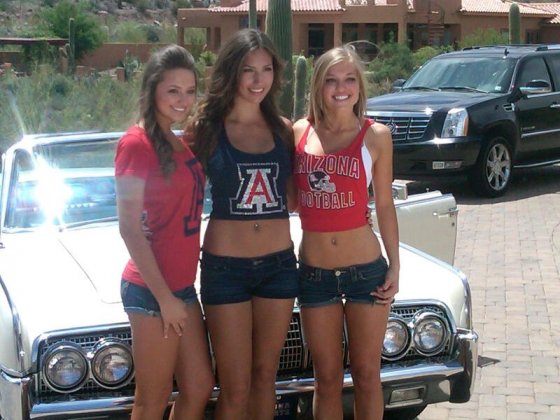 Since beauty is in the eye of the beholder, this is the one technique that could cause the widest range of different picks across the country. Well, there are a few easy choices that we can all agree are going to cause some serious issues with your bracket. Some of the obvious choices are schools like the University of Florida, University of Southern California (USC), Texas Christian University (TCU), and Arizona State University. Between those five schools, it will be tough to pick a better Final Four but that is up to you, isn't it?
5) Use a Mathematical Formula
Sure, it is easier said than done but using a mathematical formula can always help you pick a bracket in a way that you feel is solid to say the least.
But this is also the most difficult method because creating a mathematical formula can be time consuming and might not include all of the numbers you might need for each specific team. In other words, if one team is a great offense that can drain 3's but plays horrible defense, and the other team is a tough defense with a terrible offense, any math formulas are going to cause a discrepancy gap that will be tough to explain.
Just remember, it is for fun.
6) Ask a Child
Children are great for picking the NCAA Tournament because they have no idea what is going on, or which team is best, and it gives you a legit random bracket.
For the last few years, we have tried this method and it ended up being surprisingly effective. Last season, for example, a 8-year old picked 27 of the first 32 games, including the upsets. So do not look down on this option and take advantage of the options you have around you.
7) Team Colors
There are only so many colors available to chose from out of the teams in the tournament. However, the combination of colors is unique around the country and is more than just a color. We are referring to the team's color, style, and use of each. For example, UNC would be a favorite if you love baby blue because no other team in the country uses baby blue better than them.
8) School With Better Football Team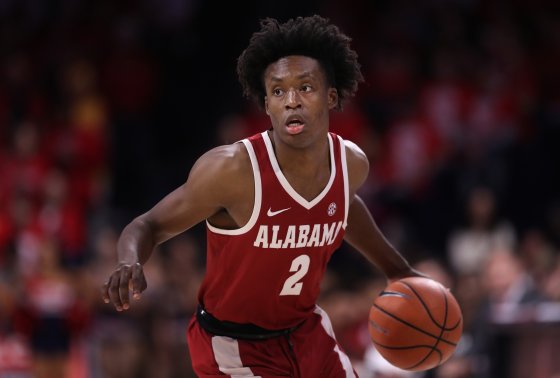 If you are a college basketball fan, there is a very good chance you are a fan of college football too. It is rare to find someone who supports a college basketball team but cares little about their football squad. That is, unless you are fan of Duke or Syracuse, cause there really isn't a comparison these days between the two sports and the level of talent on the football field.
If a school does not have a football team, do not worry about them for the time being. The majority of the schools that make the Final Four each year have a football program too. Good or bad, they have one.
9) Flip a Coin
This is the most exciting way to pick a bracket because you have no idea what is going to happen. When we did this last year, it was amazingly impressive how well it worked. For example, the coin flip produced all 1 and 2 seeds going to the Sweet 16. The Final Four ended up being an 11 seed against a 9 seed but that is why it is fun and random.
10) Who Went There?
Being famous today is easier than ever thanks to social media and YouTube. YouTube has given a voice to anyone who has an idea in their brain and wanted to put it on camera. Becoming famous today is not what it used to be 25 years ago. The definition for the word famous is getting longer everyday.
So, instead of wasting time deciding who is famous or not these days, take a look at the people we can all agree are famous and the colleges they attended. Then use that as a way to pick your bracket this year.