Maria Sharapova is a Candy Girl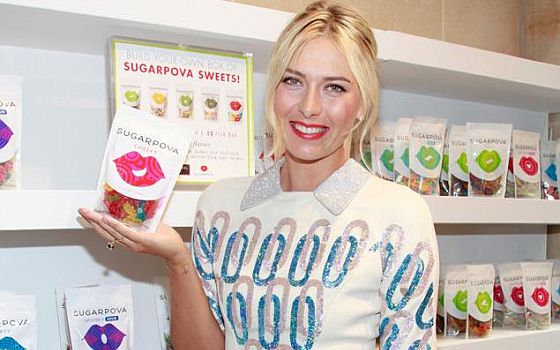 Maria Sharapova has a pretty busy schedule these days. Not only is the Russian tennis star playing in the Australian Open, but she's also launching a new line of candies. The line, named "Sugarpova", officially hit the U.S. in August of last year, but Sharapova is using the attention from the Australian Open to increase awareness of the tasty (we assume) treats. The gummy candies have received decent reviews, but they don't seem to be aligned with Sharapova's ultra-fit image.
Meanwhile Sharapova will defend her #2 seed in the Aussie Open against American Venus Williams in a third round match-up this week.
[h/t The Big Lead]