Mariano Rivera to Retire
When Yankees Pitcher Mariano Rivera collapsed with a knee injury in Kansas City last May many feared it would be the end of the line for the long time closer. Rivera was apparently not among that group himself, and continued to rehab in an effort to go out on his own terms. He's in camp with the Yankees this spring, but is scheduled to announce Saturday that his 19th season will be his last.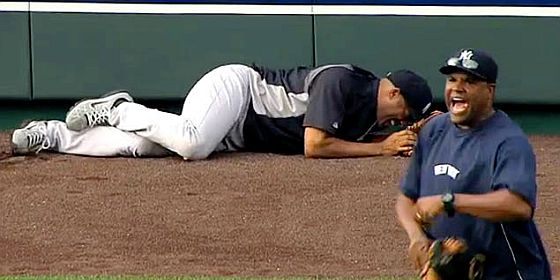 If it truly is the end of the line for Mo, he walks away as one of the greatest relievers of all time. His 608 saves (and counting) rank number one all time, seven ahead of the retired Trevor Hoffman and more than double the next closest active pitcher. He is also on pace to end his career in the top five all time in appearances, WHIP, K/9 and K/BB. Even the modern statistics, which tend to devalue closers, support Rivera's greatness, as his adjusted ERA+ is nearly 40% better than the next closest player's (206-154).
If he does retire at the end of 2013 as expected, Rivera will be on the 2018 Hall of Fame ballot. Unless Hoffman, the career saves leader when he retired, gets in before than Rivera will likely be the first pure reliever inducted into Cooperstown.
In the meantime, the Yankees will have to start grooming closers with last year's finisher, Rafael Soriano, now playing for Washington. Among the internal options for New York are set up men David Robertson and Boone Logan, along with minor league relievers Mark Montgomery and Nick Goody.