Marvel vs. DC : Comic Universe Battle
In 2008, Marvel began Phase One of the now widely popular, Marvel Cinematic Universe, when they released Iron Man and The Incredible Hulk. Although The Incredible Hulk earned $134 million with Edward Norton as the big green monster, it was a relative failure in the MCU and remains the lowest grossing film in any phase thus far. (Iron Man earned $318 million for comparison) Those two movies laid the foundation for the planned phasing of what has become one of the biggest film series of all-time. That is how Marvel Studios turned a couple of movies into a monster at the box office.
DC Comics, however, did not get around to starting its own extended universe until 2013 with Man of Steel. Since then, they have added two more films that just so happen to be two of the biggest films of 2016 with Suicide Squad and Batman V Superman: Dawn of Justice. They have plans for several more films, all set to release between June of next summer and July of 2020.
Let's take a look at the two competing universes as they battle for comic book film supremacy, even though the MCU is about 5 years and 10 films ahead of the DC Extended Universe.
At the Movies (Box Office)
Marvel's The Avengers – $623 million (MCU)
Avengers: Age of Ultron – $459 million (MCU)
Iron Man 3 – $409 million (MCU)
Captain America: Civil War – $408 million (MCU)
Guardians of the Galaxy – $333 million (MCU)
Batman V Superman: Dawn of Justice – $330 million (DC)
Iron Man – $318 million (MCU)
Iron Man 2 – $312 million (MCU)
Man of Steel: $291 million (DC)
Suicide Squad – $264 million (DC)
Captain America: The Winter Soldier – $260 million (MCU)
Thor: The Dark World – $206 million (MCU)
Thor – $181 million (MCU)
Ant-Man – $180 million (MCU)
Captain America: The First Avenger – $177 million (MCU)
The Incredible Hulk – $135 million (MCU)
*DC Films in BOLD
This one might look like a no-brainer but it isn't as simple as the box office numbers show since the MCU has 10 extra films than the DC universe because you have to break it down by per film gross. After you take a look at the numbers between Marvel movies and DC films, you get a better understanding of the performance difference.
Winner: Marvel Cinematic Universe
Box Office Gross per Film (Avg)
Marvel Cinematic Universe – $308 million
DC Extended Universe –  $295 million
Only time will tell if the DC films will ever be able to surpass the gross amount earned by Marvel, but for now, the per film average is something they could reach after the next two films.
Winner: Marvel Cinematic Universe
The Future (Officially Announced)
Marvel Cinematic Universe
Doctor Strange (November 4, 2016)
Guardians of the Galaxy Vol. 2 (May 5, 2017)
Spider-Man: Homecoming (July 7, 2017)
Thor: Ragnarok (November 3, 2017)
Black Panther (February 16, 2018)
Avengers: Infinity War (May 4, 2018)
Ant-Man & Wasp (July 6, 2018)
Captain Marvel (March 8, 2019)
Untitled Avengers Sequel (May 3, 2019)
DC Extended Universe
Wonder Woman (June 2, 2017)
Justice League: Part One (November 17, 2017)
The Flash (March 16, 2018)
Aquaman (July 27, 2018)
Untitled DC Film (October 5, 2018)
Shazam (April 5, 2019)
Untitled Justice League Sequel (June 14, 2019)
Untitled Film (November 1, 2019)
Cyborg (April 3, 2020)
Green Lantern Corps (July 24, 2020)
After 2016 ends, the MCU will have only eight more films slated for future release compared to the DC Extended Universe which has 10 scheduled. And let's not forget those additional films that tend to get tossed into the mix after they end up making loads of cash at the box office like Suicide Squad. Suicide Squad has been such a huge hit, a sequel is almost more than likely.
But since we are only judging them based on officially announced films, we have to give the edge to DC Comics due to its' stockpile of origin stories from Wonder Woman, Aquaman, The Flash, Shazam, and Cyborg. The ceiling is much higher for DC Comics which is why critics are so tough on them right now.
Winner: DC Extended Universe
Level of Talent
Marvel Cinematic Universe
Robert Downey Jr. – Iron Man/Tony Stark
Chris Evans – Captain America/Steve Rogers
Brie Larson – Captain Marvel/Carol Danvers
Chris Pratt – Star-Lord/Peter Quill
Benedict Cumberbatch – Doctor Strange/Stephen Strange
Chadwick Boseman – Black Panther/T'Challa
Scarlett Johansson – Black Widow/Natasha Romanoff
Chris Hemsworth – Thor
Mark Ruffalo – Hulk/Bruce Banner
Jeremy Renner – Hawkeye/Clint Barton
Paul Bettany – Vision
Cate Blanchett – Hela
Tilda Swinton – Ancient One
Paul Rudd – Ant-Man/Scott Lang
Zoe Saldana – Gamora
Michael Douglas – Ant-Man/Hank Pym
Glen Close – Nova Prime/Irani Rael
Anthony Mackie – Falcon/Sam Wilson
Bradley Cooper – Rocket
Vin Diesel – Groot
Don Cheadle – War Machine/James Rhodes
DC Extended Universe
Henry Cavill – Superman/Clark Kent
Ben Affleck – Batman/Bruce Wayne
Margot Robbie – Harley Quinn/Harleen Quinzel
Will Smith – Deadshot/Floyd Lawton
Jason Momoa – Aquaman/Arthur Curry
Gal Gadot – Wonder Woman/Diana Prince
Jared Leto – The Joker
Dwayne Johnson – Black Adam
Ezra Miller – The Flash/Barry Allen
Jai Courtney – Captain Boomerang/George Harknes
Jor-El – Russell Crowe
Jesse Eisenberg – Lex Luthor
Jeremy Irons – Alfred Pennyworth
Robin Wright – Antiope
Cara Delevingne – Enchantress/June Moone
Ray Fisher – Cyborg
Jonathan Kent – Kevin Costner
Jay Hernandez – El Diablo/Chato Santana
Amy Adams – Lois Lane
Laurence Fishburne – Perry White
Holly Hunter – June Finch
Chris Pine – Steve Trevor
Amber Heard – Mera
J.K. Simmons – James Gordon
Williem Dafoe – Nuidis Vulko
It appears that both Marvel and DC Comics spared no expense when chasing after Hollywood's biggest names to star in their blockbuster films. On one hand, Marvel has some of the most marketable faces on the planet (Robert Downey Jr., Chris Pratt, Brie Larson, Benedict Cumberbatch, Chadwick Boseman, Bradley Cooper). But on the other hand, Will Smith, Margot Robbie, Dwayne Johnson, Ben Affleck, Gal Gadot, and Jason Momoa are a good mix of huge stars and future stars to round out a solid lineup of stars for DC on their way to another shocking win.
Winner: DC Extended Universe
Rumored Future Films
Marvel Cinematic Universe
Alien Legion
Iron Man 4
Prime
Black Widow
Ka-Zar
Runaways
Longshot
Vision
Gargoyle
Nighthawk
Power Pack
Taskmaster
War Machine
Hawkeye
Morbius
Blade
The Incredible Hulk 2
Werewolf by Night
Namor the Sub-Mariner
Nick Fury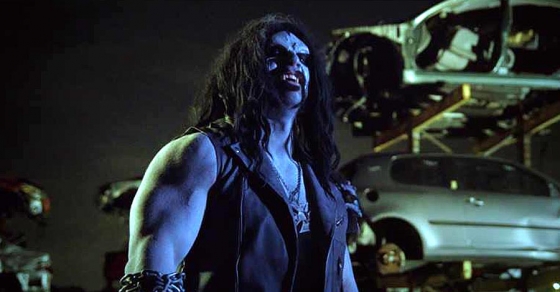 DC Extended Universe
Lobo
Dark Universe
Suicide Squad Sequel
Green Arrow: Escape from Super Max
Swamp Thing
Hawkman
Booster Gold
Harley Quinn
Joker
If you compared all the Marvel comic book characters to the DC Comics characters, it would not take too long before you reached a grand champion. However, the strength of DC Comics isn't the depth of its lineup rather it is the quality of the top-tier icons such as Batman, Superman, and Wonder Woman. So although the MCU has so many more characters and the ability to make more interesting future films, the DCEU owns the two most popular comic book heroes of all-time.
Winner: DC Extended Universe
Overall Champion
It is too soon to understand just who will become the more dominant studio, Marvel or DC Comics. And although the MCU has made more films and a ton of money, the DC Extended Universe has the chance to tell the stories of the most popular comic book characters, once again. Quality is always going to beat quantity helping us to name the early champion of the Marvel vs. DC Comics battle to…
Champion: DC Extended Universe