Masters of None 3.11- Lessons Learned From Christmas Movies

We've learned a lot from Christmas movies over the year. Sure everyone knows that every time a bell rings, an angel gets its wings… but did you know that the Yak Woman is a hell of a cook? These are the little Christmas miracles that we all take for granted. Come with us, won't you, on a magical adventure through your favorite holiday movies and a different look at some of the seasons' favorite classics.
Bonus Stuff: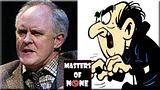 [podcast]http://www.podtrac.com/pts/redirect.mp3/media.libsyn.com/media/mastersofnone/MON_3_11.mp3[/podcast]
Masters of None – 3.11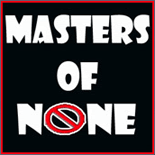 Gunaxin is proud to be partnering with Masters of None, and featuring their content here on our site. Masters of None are former radio guys Mike, Art & Jay, who debate and answer mankind's most important questions each week. Along the way you'll encounter unsustainable amounts of movie quotes, horribly tasteless jokes, TV references, offensive comments, old radio bits, biting insults, tall tales, unsportsmanlike conduct, raping and pillaging of all things pop culture. It's a comedy podcast that doesn't suck.
---