Meet The Real Jon Jones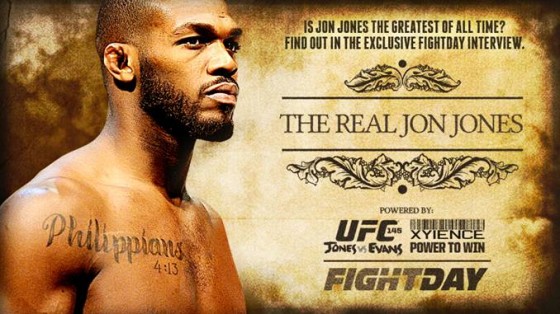 The good folks over at Heavy have created an awesome documentary about the UFC's Jon Jones, who goes head to head with Rashad Evans this weekend :
UFC 145: Jones vs. Evans air this Saturday (04/21) and we have created an exclusive documentary on Jonny 'Bones' Jones titled "The Real Jon Jones". In an interview with Fight Day host, Dave Farra, Jones recounts his incredible rise from college drop-out to national UFC champion, and answers very personal questions about his family, his relationship with God and the passing of his younger sister.
The three part series is well worth the watch. Check it out below :
Part I
An introduction to the UFC Light Heavyweight Champion of the world Jon "Bones" Jones. We take a journey to Jon's hometown of Binghamton, New York where we learn about his upbringing, early life and family values.
Part II
Jon talks about a family tragedy and how the event has shaped him as a person and as a fighter. Jon openly discusses religion and how it affects his outlook on life. We take a peek into his early career and the events that led up to his UFC Light Heavyweight Championship.
Part III
A look into the career of Jon "Bones" Jones and the criticism that follows him…"Is Jon Jones cocky"? Jon answers with confidence about himself as a person and as an athlete. Is Jon the greatest fighter of all time and what would it take for that to become a reality?