Missing Link Found in Milwaukee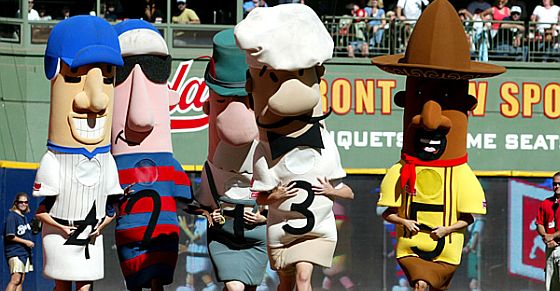 As is often the case when someone goes missing in Wisconsin, the Brewers' missing sausage racing costume was found in a Milwaukee bar. The Italian Pork Sausage had been on the lamb since going missing two weeks ago after a fundraising event. The police have peppered the bartender who called it in with questions, but, despite a smothering investigation, haven't turned up any leads on the suspect. The police have also grilled members of The Curling Club, were the sausage had been seen prior to its disappearance. The Brewers have expressed relief on recovering the missing sausage, having mustered all their resources toward its recovery.
This isn't the first mascot to go missing in the last year. Wally the Green Monster disappeared briefly from Boston's Fenway Park last summer.