Muppets We're Waiting to Own
It was several years ago when Master Replicas released Kermit, Animal and Gonzo photo puppets, which are high-quality, posable, expensive replicas of Muppets used for photo shoots (not puppetry). Master Replicas will no longer be making any, because eFX has picked up the license in 2009. However, since taking over, they've done… zilch.
One of the items Master Replicas discussed before losing the license was Fozzie Bear, but it doesn't look like that will happen as the item would be very large and very expensive if they stay true to the quality. However, eFX lists three others in development, but we haven't heard anything new since the summer of 2009. Here's what they have:
This is one that seems most likely to happen at some point. It's relatively small and should be affordable. As for the demand – I'm not sure. Rizzo isn't exactly the most popular Muppet. So what's holding up development? Apparently, they haven't yet found a decent vendor.
In the meantime, check out the prototype development photos of this guy on eFX's site.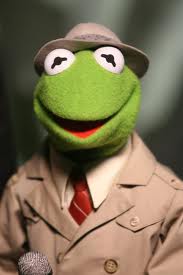 This is a dumb idea. Kermit has already been made. If they want to make reporter clothing and accessories for Kermit, that's a different thing, but to make an all-new Kermit wearing this clothing, it pretty much defeats the purpose of these being limited edition items.
Here is another one that I don't believe will happen any time soon, as this one can't possibly be easier to produce than a Fozzie Bear and it would certainly be just as – if not more – expensive. The clothing alone wouldn't be cheap.
This isn't listed on eFX's site but rumors have swirled about him because, relatively speaking, he would be an ideal size and price for this line, unlike Fozzie. But since I believe that Pepe the King Prawn is the worst Muppet ever, this one won't be joining my collection. Vote: Is Pepe the King Prawn Cool?
As of now, there has been no recent announcements to any of these getting made any time soon, and the Animal, Kermit and Gonzo ones are selling out (much slower than originally anticipated), so this can be a slow, painful coming decade for Muppet collectors.