40 Best NBA Draft Picks of Lottery Era
A week following the 1983-84 NBA All-Star game, the Houston Rockets were chasing after the Midwest Division title and were sitting pretty with a 20-26 record on February 3rd, 1984. At the time, they were in third place in their division and only 9.5 games out of first place which made them the 10th worst team in the NBA. But somehow, in the final 36 games of the season, the Rockets went 9-27, finishing the season with the worst record in the Western Conference.
Back then, the league took the worst teams from each conference and flipped a coin to decide who would get the top pick in the draft. Lucky for the Rockets, they won the coin toss and were awarded the top pick (Akeem Olajuwon) but it came at a price. That was the final year the NBA would allow a team to tank, as they did, just to get themselves into position for getting the top pick in the draft. The next season, 1984-85, the league introduced the NBA Draft Lottery.
The Draft Lottery was designed to keep things fair and prevent any one team from tanking and has done a great job over the last 30+ seasons. The worst team in the league gets the best odds at the top overall draft pick, but there are no guarantees. Just ask the Orlando Magic, who, with only a 1.52% chance of getting the No.1 pick, wound up landing it in 1993, defying all the odds. They would select Chris Webber with the pick before trading him to Golden State for their No.3 selection and three more future first round picks.
The NBA Draft will be held tonight at 8:00 pm ET on ESPN. In honor of the NBA Draft, we wanted to share our list of the best NBA Lottery picks taken outside of the Top 3 from 1984-2017 (when this article was originally published). We eliminated the Top 3 to make the list a bit more interesting than the no-brainer picks of the biggest stars. To be eligible for our list, a player must be a lottery pick (non-Playoff team) but outside of the Top 3. This list proves that there are plenty of stars just waiting to be drafted beyond the first three picks each year.
40) Andre Iguodala
Year: 2004
Selection (Team): 9th (Philadelphia 76ers)
Championships: 2
Games: 976
Stats (Avg)

Points: 13.0
Rebounds: 5.3
Assists: 4.5
Steals: 1.6
39) Robert Horry
Year: 1992
Selection (Team): 11th (Houston Rockets)
Championships: 7
Games: 1,107
Stats (Avg)

Points: 7.0
Rebounds: 4.8
Assists: 2.1
Steals: 1.0
Blocks: 0.9
38) Jason Terry
Year: 1999
Selection (Team): 10th (Atlanta Hawks)
Championships: 1
Games: 1,359
Stats (Avg)

Points: 13.8
Rebounds: 2.4
Assists: 3.9
Steals: 1.1
37) Juwan Howard
Year: 1994
Selection (Team): 5th (Washington Bullets)
Championships: 2
Games: 1,208
Stats (Avg)

Points: 13.4
Rebounds: 6.1
Assists: 2.2
Steals: 0.7
36) Terrell Brandon
Year: 1991
Selection (Team): 11th (Cleveland Cavs)
Games: 724
Stats (Avg)

Points: 13.8
Rebounds: 3.0
Assists: 6.1
Steals: 1.6
35) Richard Jefferson
Year: 2001
Selection (Team): 13th (Houston Rockets)
Championships: 1
Games: 1,161
Stats (Avg)

Points: 12.8
Rebounds: 4.0
Assists: 2.1
Steals: 0.7
34) Hersey Hawkins
Year: 1988
Selection (Team): 6th (Los Angeles Clippers)
Games: 983
Stats (Avg)

Points: 14.7
Rebounds: 3.6
Assists: 2.9
Steals: 1.7
33) Steve Smith
Year: 1991
Selection (Team): 5th (Miami Heat)
Championships: 1
Games: 942
Stats (Avg)

Points: 14.3
Rebounds: 3.2
Assists: 3.1
Steals: 0.8
32) Mike Conley
Year: 2007
Selection (Team): 4th (Memphis Grizzlies)
Games: 706
Stats (Avg)

Points: 14.2
Rebounds: 2.9
Assists: 5.7
Steals: 1.5
31) Jamal Crawford
Year: 2000
Selection (Team): 8th (Cleveland Cavs)
Games: 1,182
Stats (Avg)

Points: 15.3
Rebounds: 2.3
Assists: 3.5
Steals: 0.9
30) Rasheed Wallace
Year: 1995
Selection (Team): 4th (Washington Bullets)
Championships: 1
Games: 1,109
Stats (Avg)

Points: 14.4
Rebounds: 6.7
Assists: 1.8
Steals: 1.0
Blocks: 1.3
29) Corey Maggette
Year: 1999
Selection (Team): 13th (Seattle Sonics)
Games: 827
Stats (Avg)

Points: 16.0
Rebounds: 4.9
Assists: 2.1
Steals: 0.7
28) Luol Deng
Year: 2004
Selection (Team): 7th (Phoenix Suns)
Games: 879
Stats (Avg)

Points: 15.0
Rebounds: 6.1
Assists: 2.3
Steals: 1.0
Blocks: 0.5
27) Eddie Jones
Year: 1994
Selection (Team): 10th (Los Angeles Lakers)
Games: 954
Stats (Avg)

Points: 14.8
Rebounds: 4.0
Assists: 2.9
Steals: 1.7
Blocks: 0.6
26) Glen Rice
Year: 1989
Selection (Team): 4th (Miami Heat)
Championships: 1
Games: 1,000
Stats (Avg)

Points: 18.3
Rebounds: 4.4
Assists: 2.1
Steals: 1.0
25) Joe Johnson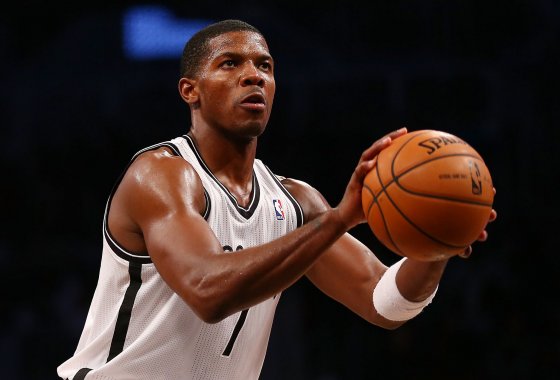 Year: 2001
Selection (Team): 10th (Boston Celtics)
Games: 1,221
Stats (Avg)

Points: 16.4
Rebounds: 4.0
Assists: 4.0
Steals: 0.9
24) Kevin Love
Year: 2008
Selection (Team): 5th (Memphis Grizzlies)
Championships: 1
Games: 576
Stats (Avg)

Points: 18.4
Rebounds: 11.5
Assists: 2.4
Steals: 0.7
Blocks: 0.5
23) Antawn Jamison
Year: 1998
Selection (Team): 4th (Toronto Raptors)
Games: 1,083
Stats (Avg)

Points: 18.5
Rebounds: 7.5
Assists: 1.6
Steals: 1.0
22) Stephon Marbury
Year: 1996
Selection (Team): 4th (Milwaukee Bucks)
Games: 846
Stats (Avg)

Points: 19.3
Rebounds: 3.0
Assists: 7.6
Steals: 1.2
21) Chris Bosh
Year: 2003
Selection (Team): 4th (Toronto Raptors)
Championships: 2
Games: 893
Stats (Avg)

Points: 19.2
Rebounds: 8.5
Assists: 2.0
Steals: 0.8
Blocks: 1.0
20) Jason Richardson
Year: 2001
Selection (Team): 5th (Golden State Warriors)
Games: 857
Stats (Avg)

Points: 17.1
Rebounds: 5.0
Assists: 2.7
Steals: 1.2
19) Kevin Johnson
Year: 1987
Selection (Team): 7th (Cleveland Cavs)
Games: 735
Stats (Avg)

Points: 17.9
Rebounds: 3.3
Assists: 9.1
Steals: 1.5
18) Richard Hamilton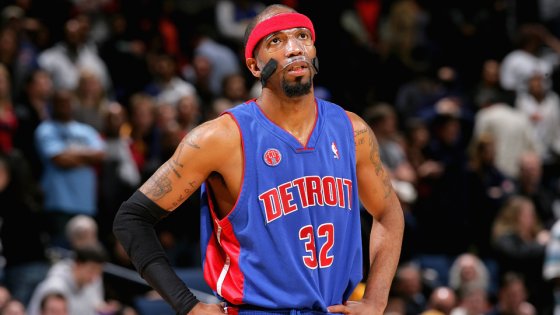 Year: 1999
Selection (Team): 7th (Washington Wizards)
Championships: 1
Games: 921
Stats (Avg)

Points: 17.1
Rebounds: 3.1
Assists: 3.4
Steals: 0.8
17) Amar'e Stoudemire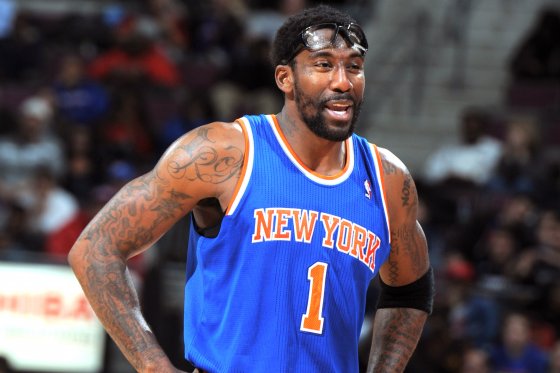 Year: 2002
Selection (Team): 9th (Phoenix Suns)
Games: 846
Stats (Avg)

Points: 18.9
Rebounds: 7.8
Assists: 1.2
Steals: 0.8
Blocks: 1.2
16) Shawn Marion
Year: 1999
Selection (Team): 9th (Phoenix Suns)
Championships: 1
Games: 1,163
Stats (Avg)

Points: 15.2
Rebounds: 8.7
Assists: 1.9
Steals: 1.5
Blocks: 1.1
15) Vince Carter
Year: 1998
Selection (Team): 5th (Golden State Warriors)
Games: 1,347
Stats (Avg)

Points: 18.2
Rebounds: 4.6
Assists: 3.3
Steals: 1.1
14) Chris Mullin
Year: 1985
Selection (Team): 7th (Golden State Warriors)
Games: 986
Stats (Avg)

Points: 18.2
Rebounds: 4.1
Assists: 3.5
Steals: 1.6
13) Dikembe Mutombo
Year: 1991
Selection (Team): 4th (Denver Nuggets)
Games: 1,196
Stats (Avg)

Points: 9.8
Rebounds: 10.3
Assists: 1.0
Blocks: 2.8
12) Ray Allen
Year: 1996
Selection (Team): 5th (Minnesota T'Wolves)
Championships: 2
Games: 1,300
Stats (Avg)

Points: 18.9
Rebounds: 4.1
Assists: 3.4
Steals: 1.1
11) Mitch Richmond
Year: 1988
Selection (Team): 5th (Golden State Warriors)
Championships: 1
Games: 976
Stats (Avg)

Points: 21.0
Rebounds: 3.9
Assists: 3.5
Steals: 1.2
10) Tracy McGrady
Year: 1997
Selection (Team): 9th (Toronto Raptors)
Games: 938
Stats (Avg)

Points: 19.6
Rebounds: 5.6
Assists: 4.4
Steals: 1.2
Blocks: 0.9
9) Russell Westbrook
Year: 2008
Selection (Team): 4th (Seattle Sonics)
Games: 668
Stats (Avg)

Points: 22.7
Rebounds: 6.2
Assists: 7.9
Steals: 1.7
8) Dwyane Wade
Year: 2003
Selection (Team): 5th (Miami Heat)
Championships: 3
Games: 915
Stats (Avg)

Points: 23.3
Rebounds: 4.8
Assists: 5.7
Steals: 1.9
Blocks: 0.9
7) Paul Pierce
Year: 1998
Selection (Team): 10th (Boston Celtics)
Championships: 1
Games: 1,343
Stats (Avg)

Points: 19.7
Rebounds: 5.6
Assists: 3.5
Steals: 1.3
Blocks: 0.6
6) Scottie Pippen
Year: 1987
Selection (Team): 5th (Seattle Sonics)
Championships: 6
Games: 1,178
Stats (Avg)

Points: 16.1
Rebounds: 6.4
Assists: 5.2
Steals: 2.0
Blocks: 0.8
5) Chris Paul
Year: 2005
Selection (Team): 4th (New Orleans Hornets)
Games: 834
Stats (Avg)

Points: 18.7
Rebounds: 4.4
Assists: 9.9
Steals: 2.3
4) Stephen Curry
Year: 2009
Selection (Team): 7th (Golden State Warriors)
Championships: 2
MVP Awards: 2
Games: 574
Stats (Avg)

Points: 22.8
Rebounds: 4.4
Assists: 6.8
Steals: 1.8
3) Dirk Nowitzki
Year: 1998
Selection (Team): 9th (Milwaukee Bucks)
Championships: 1
MVP Awards: 1
Games: 1,394
Stats (Avg)

Points: 21.7
Rebounds: 7.8
Assists: 2.5
Steals: 0.8
Blocks: 0.9
2) Kevin Garnett
Year: 1995
Selection (Team): 5th (Minnesota T'Wolves)
Championships: 1
MVP Awards: 1
Games: 1,462
Stats (Avg)

Points: 17.8
Rebounds: 10.0
Assists: 3.7
Steals: 1.3
Blocks: 1.4
1) Kobe Bryant
Year: 1996
Selection (Team): 13th (Charlotte Hornets)
Championships: 5
MVP Awards: 1
Games: 1,346
Stats (Avg)

Points: 25.0
Rebounds: 5.2
Assists: 4.7
Steals: 1.4
Blocks: 0.5