Nets Fire Coach Avery Johnson
The move to Brooklyn was supposed to signal the start of a new era in Nets basketball, but this season looks like more of the same for the franchise. After a busy offseason that saw the team bring in Joe Johnson and locking up Deron Williams, the Nets came out of the gate hot, going 11-4 over their first fifteen games, and on pace with the crosstown Knicks for the top seed in the East. All that changed on December 1st, when a 102-89 loss to the Miami Heat kicked off a miserable month for Brooklyn, one that included a 3-10 record and a pair of losses to the Knicks.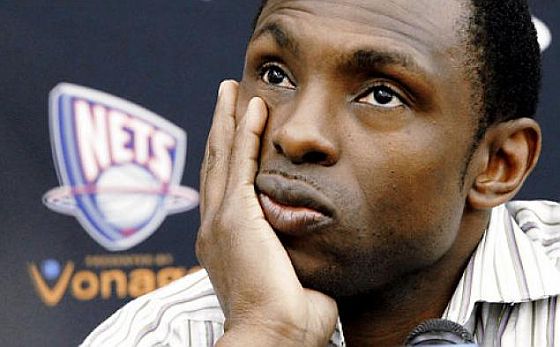 Looking for someone to blame for this collapse, the Nets have fired coach Avery Johnson, according to Yahoo's Adrian Wojnarowski. They have replaced him temporarily with former NBA Head Coach P.J. Carlesimo. The firing has inspired a tirade from the coach's son Avery Jr, who makes it clear that his father is not to blame for the team's collapse.
https://twitter.com/itsaveryjohnson/status/284361319950458880
The expectations were way to high for this team. We didn't even have a losing record…. Didn't even give my dad a full season. #OUTRAGE

— Avery Johnson Jr (@itsaveryjohnson) December 27, 2012
I'm sorry are best players couldn't make open shots. Yeah that's my dads fault totally…

— Avery Johnson Jr (@itsaveryjohnson) December 27, 2012
There is some good news here for Nets fans. If any coach is an expert at dealing with a choking team it is P.J. Carlesimo.