The Biggest NFL Draft Busts (by Team)
Over the years, the first round of the NFL draft has given us some of the greatest football players to ever play the game. Since 1967, Peyton Manning, Ray Lewis, Dan Marino, Rod Woodson, Alan Page, Junior Seau, Emmitt Smith, Walter Payton, Bruce Smith, Jerry Rice, Lawrence Taylor, Barry Sanders, Warren Sapp, and Derrick Brooks were just a handful of the many Hall of Famers to have heard their names called on day one of the draft. Who will be joining them this year?
Those are just some of the many superstars that have been drafted in the first round and have done great things during their careers. But it is not always rainbows and cupcakes for some of theses teams. More often than naught, a team is going to draft a player who is not a Hall of Famer. They might be good, mediocre, or they could be a complete bust. That is just how it goes in the law of averages. Since we are all in the giving mood, and we love to watch the first round of the NFL draft each season, we decided to put together a list of each NFL team's biggest offensive draft bust from first round history. We stuck with offense, because the statistics involved make it easier to determine who the real busts are.
Our formula was simple. If they were drafted in the first round after 1967, they qualified for the first cut. We then had to cut that list down tremendously and did it by eliminating anyone that made at least one Pro Bowl, All-Pro team, or earned any type of award during their career in the NFL.That pretty much cut our list down to just a handful of players from each team with Tampa Bay being the exception because they wasted the number one overall selection on their bust back in 1987. Do you remember then the Bucs drafted Bo Jackson?
Bo Jackson was still playing baseball in College when the Tampa Bay Buccaneers invited him to their facilities and flew him down on their team plane. This turned out to be against the collegiate rules and it caused him to be ruled ineligible for the rest of his senior season. Jackson believed they did it on purpose, to force him to play football and forgo his baseball career. So Bo told them he was going to play baseball if they picked him and that he was not going to ever play for the Tampa Bay Buccaneers. They ignored him and he did exactly what he promised them by choosing to play baseball for the Kansas City Royals instead. Since Bo Jackson's story is so unique, let's assume he is the most talented draft bust ever, but who else made our list?
Arizona: Kelly Stouffer, QB
Year: 1987
Pick Selection: 6th Overall
Games (Games Started): 22 (16)
Record: 5-11
Stats

Completions – Attempts, Completion % (Comp-Att, Comp%): 225-437, 51.5%
Passing Yards (Yds): 2,333
Yards per Completion (Yds/Comp): 10.4
Touchdowns (TD): 7
Interceptions (Int): 19
Carries (Car): 30
Rushing Yards (Yds): 75
Touchdowns (TD): 0
Receptions (Rec): 0
Receiving Yards (Yds):
Touchdowns (TD): 0
Total Yards (Yds): 75
Touchdowns (TD): 0
Atlanta: Joe Profit, RB
Year: 1971
Pick Selection: 7th Overall
Games (Games Started): 23 (7)
Stats

Car-Yds-TD: 133-471-3
Rec-Yds-TD: 14-130-0
Total Yards: 601
Total TD: 3
Baltimore: Kyle Boller, QB
Year: 2003
Pick Selection: 19th Overall
Games (Games Started): 67 (47)
Record: 20-27
Stats

Comp-Att, Comp%: 861-1,519, 56.7%
Passing Yards: 8,931
Yds/Comp: 10.4
TD-INT Ratio: 48-54
Car-Yds-TD: 176-572-2
Buffalo: C.J. Spiller, RB
Year: 2010
Pick Selection: 9th Overall
Games (Games Started): 89 (38)
Stats

Car-Yds-TD: 710-3,451-12
Rec-Yds-TD: 198-1,484-9
Total Yards: 4,935
Total TD: 21
Carolina: Rae Carruth, WR
Year: 1997
Pick Selection: 27th Overall
Games (Games Started): 22 (20)
Stats

Car-Yds-TD: 7-27-0
Rec-Yds-TD: 62-804-4
Total Yards: 831
Total TD: 4
Chicago: Curtis Enis, RB
Year: 1998
Pick Selection: 5th Overall
Games (Games Started): 36 (18)
Stats

Car-Yds-TD: 456-1,497-4
Rec-Yds-TD: 59-428-2
Total Yards: 1,925
Total TD: 6
Cincinnati: Akili Smith, QB
Year: 1999
Pick Selection: 3rd Overall
Games (Games Started): 22 (17)
Record: 3-14
Stats

Comp-Att, Comp%: 215-461, 46.6%
Passing Yards: 2,212
Yds/Comp: 10.3
TD-INT Ratio: 5-13
Car-Yds-TD: 70-371-1
Cleveland: Johnny Manziel, QB
Year: 2014
Pick Selection: 22nd Overall
Games (Games Started): 15 (8)
Record: 2-6
Stats

Comp-Att, Comp%: 147-258, 57%
Passing Yards: 1,675
Yds/Comp: 11.4
TD-INT Ratio: 7-7
Car-Yds-TD: 46-259-1
Dallas: Dennis Homan, WR
Year: 1968
Pick Selection: 20th Overall
Games (Games Started): 46 (15)
Stats
Denver: Marcus Nash, WR
Year: 1998
Pick Selection: 30th Overall
Games (Games Started): 11 (1)
Stats

Rec-Yds-TD: 4-76-0
Total Yards: 76
Total TD: 0
Detroit: Charles Rogers, WR
Year: 2003
Pick Selection: 2nd Overall
Games (Games Started): 15 (9)
Stats

Car-Yds-TD: 2-17-0
Rec-Yds-TD: 36-440-4
Total Yards: 457
Total TD: 4
Green Bay: Rich Campbell, QB
Year: 1981
Pick Selection: 6th Overall
Games (Games Started): 7 (0)
Stats

Comp-Att, Comp%: 31-68, 45.6%
Passing Yards: 386
Yds/Comp: 12.5
TD-INT Ratio: 3-9
Houston: David Carr, QB
Year: 2002
Pick Selection: 1st
Games (Games Started): 94 (79)
Record: 23-56
Stats

Comp-Att, Comp%: 1,353-2,267, 59.7%
Passing Yards: 14,452
Yds/Comp: 10.7
TD-INT Ratio: 65-71
Car-Yds-TD: 305-1,328-9
Indianapolis: Art Schlichter, QB
Year: 1982
Pick Selection: 4th Overall
Games (Games Started): 13 (6)
Record: 0-6
Stats

Comp-Att, Comp%: 91-202, 45%
Passing Yards: 1,006
Yds/Comp: 11.1
TD-INT Ratio: 3-11
Car-Yds-TD: 22-161-1
Jacksonville: Justin Blackmon, WR
Year: 2012
Pick Selection: 5th Overall
Games (Games Started): 20 (18)
Stats

Car-Yds-TD: 3-22-0
Rec-Yds-TD: 93-1,280-6
Total Yards: 1,302
Total TD: 6
Kansas City: Todd Blackledge, QB
Year: 1983
Pick Selection: 7th Overall
Games (Games Started): 46 (29)
Record: 15-14
Stats

Comp-Att, Comp%: 424-881, 48.1%
Passing Yards: 5,286
Yds/Comp: 12.5
TD-INT Ratio: 29-38
Car-Yds-TD: 81-325-2
LA Chargers: Ryan Leaf, QB
Year: 1998
Pick Selection: 2nd Overall
Games (Games Started): 25 (21)
Record: 4-17
Stats

Comp-Att, Comp%: 317-655, 48.4%
Passing Yards: 3,666
Yds/Comp: 11.6
TD-INT Ratio: 14-36
Car-Yds-TD: 59-127-0
LA Rams: Lawrence Phillips, RB
Year: 1996
Pick Selection: 6th Overall
Games (Games Started): 35 (20)
Stats

Car-Yds-TD: 424-1,453-14
Rec-Yds-TD: 34-219-1
Total Yards: 1,672
Total TD: 15
Miami: Yatil Green, WR
Year: 1997
Pick Selection: 15th Overall
Games (Games Started): 8 (1)
Stats

Rec: 18
Yards: 234
Yds/Rec: 13.0
TD: 0
Minnesota: Troy Williamson, WR
Year: 2005
Pick Selection: 7th Overall
Games (Games Started): 49 (24)
Stats

Car-Yds-TD: 6-58-0
Rec-Yds-TD: 87-1,131-4
Total Yards: 1,189
Total TD: 4
New England: Hart Lee Dykes, WR
Year: 1989
Pick Selection: 16th Overall
Games (Games Started): 26 (16)
Stats

Rec: 83
Yards: 1,344
Yds/Rec: 16.2
TD: 7
New Orleans: Larry Burton, WR
Year: 1975
Pick Selection: 7th Overall
Games (Games Started): 42 (24)
Stats

Car-Yds-TD: 5-4-0
Rec-Yds-TD: 44-804-7
Total Yards: 808
Total TD: 7
New York (G): Derek Brown, TE
Year: 1992
Pick Selection: 14th Overall
Games (Games Started): 105 (33)
Stats

Rec: 43
Yards: 401
Yds/Rec: 9.3
TD: 1
New York (J): Blair Thomas, RB
Year: 1990
Pick Selection: 2nd Overall
Games (Games Started): 64 (36)
Stats

Car-Yds-TD: 533-2,236-7
Rec-Yds-TD: 71-513-2
Total Yards: 2,749
Total TD: 9
Oakland: JaMarcus Russell, QB
Year: 2007
Pick Selection: 1st Overall
Games (Games Started): 31 (25)
Record: 7-18
Stats

Comp-Att, Comp%: 354-680, 52.1%
Passing Yards: 4,083
Yds/Comp: 11.5
TD-INT Ratio: 18-23
Car-Yds-TD: 40-175-1
Philadelphia: Kevin Allen, OT
Year: 1985
Pick Selection: 9th Overall
Games (Games Started): 16 (4)
Pittsburgh: Tim Worley, RB
Year: 1989
Pick Selection: 7th Overall
Games (Games Started): 48 (25)
Stats

Car-Yds-TD: 455-1,792-8
Rec-Yds-TD: 35-253-0
Total Yards: 2,045
Total TD: 8
San Francisco: Ken MacAfee, TE
Year: 1978
Pick Selection: 7th Overall
Games (Games Started): 29 (25)
Stats

Rec: 46
Yards: 471
Yds/Rec: 10.2
TD: 5
Seattle: Rick Mirer, QB
Year: 1993
Pick Selection: 2nd Overall
Games (Games Started): 80 (68)
Record: 24-44
Stats

Comp-Att, Comp%: 1,088-2,043, 53.3%
Passing Yards: 11,969
Yds/Comp: 11.0
TD-INT Ratio: 50-76
Car-Yds-TD: 242-1,130-9
Tampa Bay: Bo Jackson, RB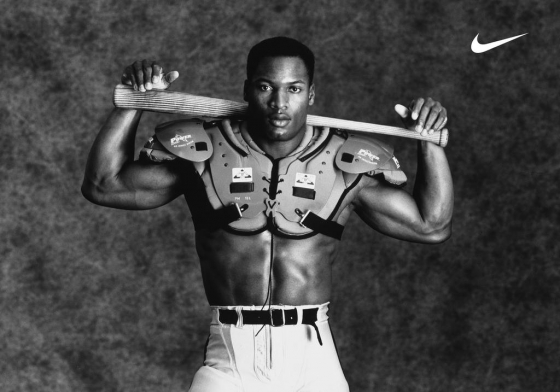 Year: 1986
Pick Selection: 1st Overall
Games (Games Started): 0 – Never Signed
Tennessee: Jake Locker, QB
Year: 2011
Pick Selection: 8th Overall
Games (Games Started): 30 (23)
Record: 9-14
Stats

Comp-Att, Comp%: 408-709, 57.5%
Passing Yards: 4,967
Yds/Comp: 12.2
TD-INT Ratio: 27-22
Car-Yds-TD: 95-644-5
Washington: Heath Shuler, QB
Year: 1994
Pick Selection: 3rd Overall
Games (Games Started): 29 (22)
Record: 8-14
Stats

Comp-Att, Comp%: 292-593, 49.2%
Passing Yards: 3,691
Yds/Comp: 12.6
TD-INT Ratio: 15-33
Car-Yds-TD: 67-198-1