The Nissan Versa Road Trip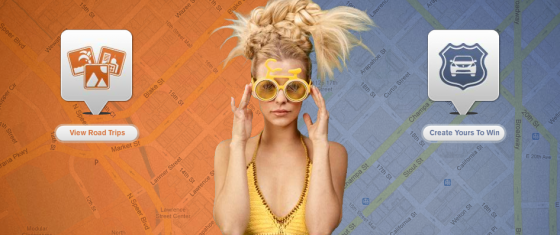 The good folks at Nissan (I miss my Xterra) have partnered up with Google Maps to create a travel app that "creates a flythrough-style film", allowing individuals to experience their road trip virtually. No word on whether the app will also simulate your odd desire to stop at every Crackerbarrel and the art of hiding the movie on your iPad when cops roll by. You can share your trip on Facebook (where else, right?) in order to win good stuff :
Nissan will choose five of the participants who along with their friends will get to go on an all expense paid (lodging, food, gas, and travel) road trip. At myversaroadtrip.com, users can enter by selecting start and end points, tagging their Facebook friends, selecting a soundtrack, and explaining their trip in 104 words or less. Along the way, road trippers will encounter surprise giveaways and tasks that will make the trip more interesting. On board cameras will document their journey, footage will be turned into a short film and a winner will be picked as a grand prize winner who wins a Nissan Versa and more!