Opening Day! Time for Some Rankings with Boobs!
It's the start of the season, and it's again time to review what to expect in baseball. Now I'll grant you that most predictions turn out to be crap, even by the "experts". Who had that Phillies-Rays series at the beginning of last year? And power rankings are pretty useless too. Who wants to bicker over the positioning of teams six months away from the only games that matter in determining a champion? But we at Gunaxin can provide a little twist on this season preview. In addition to a little blurb on each team, we've provided a nice photo of a fan of said team. Or at least someone pretending to be a fan.
And the analysis is actually pretty statistical as well. You may not see the behind the scenes work, but we're not just pulling numbers out of our asses here. These estimated win totals are based on actual statistical projections with a little tweaking involved. They may not turn out to be 100% accurate, but they are based on substantive information, even if you all you end up with is a paragraph summary.
For those not into the serious analysis, for you we've got the pictures. And if you only want to know where your team ranks, well consider this post a thinly veiled excuse to post more pictures of women. Either way, there's something for everyone. With Opening Day upon, let's get on to the rankings:
30. San Diego Padres
Estimated Wins: 63
This got ugly real quick, didn't it? Division champs in 2006. 89 wins and on the cusp of the playoffs in 2007. And downright terrible in 2008. The offense is aging, with only Adrian Gonzalez really being an asset you want to build around. The only semblance of young talent in the majors is in the form of Chase Headley. Their best player, pitcher Jave Peavy, is on the trading block. And their owner is involved in a contentious divorce tying the team's hands. Oh, and I forgot to mention that their defense projects as terrible. Last season, where everything went wrong, they couldn't even do the one thing they did well correctly. And that's lose and land the #1 overall pick. Instead they'll pick third, and watch local phenom Steve Strasburg go elsewhere. Not a lot to root for here, but stay classy San Diego!
---
29. Pittsburgh Pirates
Estimated Wins: 65
Sixteen, count 'em, sixteen straight losing seasons. I still blame Sid Bream for crushing the Pirates hopes all those years ago (even if the losing didn't start for another season). You don't lose that much without going seriously wrong somewhere. And they look like a lock for a 17th straight losing season, which incidentally would break a Major League record. Hey, at least it's something. However, the Pirates have finally begun to make honest strides towards competing, picking up Pedro Alvarez in the draft and trading for youngsters like Andy LaRoche and Jose Tabata. But you don't undo years of Cam Bonifay and Dave Littlefield in one offseason. At least there's a sliver of light at the end of this tunnel.
---
28. Houston Astros
Estimated Wins: 69
The Astros seem determined to make their kamikaze run at something, although what exactly that is can be anyone's guess. The odds this is a playoff team is about as strong as the Detroit Lions being a playoff team, but the 'Strosare going all in and damn the consequences. I'll give credit where credit is due. This team somehow won 86 games last year. However, they played like a team that won 77. With Lance Berkman and Roy Oswalt, you'd have the bookends of a potential contender, except everything else around them is generally ugly. The team is old, the team has no defensive skills, and the minor league system is absolutely bare. The long-term outlook of this franchise is the worst in baseball. It's that bleak. But want some good news? Miguel Tejada should only age one year this season, unlike the three he aged last season.
---
27. Baltimore Orioles
Estimated Wins: 72
While the Pirates are working on their 17th straight losing season, the Orioles can only claim to be trying to complete an even dozen below .500. Even in losing, the Orioles can't be the best. Still, there is a legitimate plan here, and there's an effort to break in more young players. Uber-prospect Matt Wieters (he of the "the other day he took batting practice, there we no survivors" fame) will arrive sometime this spring, and tons of minor pitching is right behind him. With Wieters joining youngsters like Nick Markakis and Adam Jones, there's the nucleus of a strong offense that should make the team respectable pretty soon. Whether that's enough to topple the powers that be in the AL East is difficult to see, but considering where this team came from, a mediocre outlook is wonderful by comparison.
---
26. Washington Nationals
Estimated Wins: 73
Baseball moved to Washington, but did anyone care? The team did manage to not finish last one of the four years in the nation's capital, for whatever that's worth. So what's changed? The wicked witch of Jim Bowden is finally gone, which offers a glimmer of hope. The team should also add Steve Strasburg this June, so there's some more hope. And there are at least a few good young players like Ryan Zimmerman and Lastings Milledge hidden on this roster of outfield misfits. the pitching is still very suspect, but in the more wide-open National League, this team isn't completely lost.
---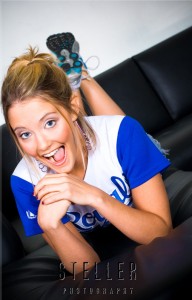 25. Kansas City Royals
Estimated Wins: 75
I'll give the Royals this, they've improved their win total each of the last three seasons. They even avoided last place for the first time in several years. And coming off a 75 win campaign with a few young stars (Zach Greinke, Alex Gordon, Billy Butler, etc…) and a wide-open division, anything can happen. Of course it'll take a perfect storm of events for Kansas City to come out on top. This isn't a Tampa Bay redux. When you're employing Sidney Ponson, you can't expect great things. But this team can face the first season in a long time where they won't be eliminated by Memorial Day.
---
24. Chicago White Sox
Estimated Wins: 75
The White Sox aren't a conventional team, but they do make some good moves. In the AL Central's war of attrition, someone must come out on top, so why not the South Siders? My answer? Too many past their prime hitters and a pitching staff which is filled with too many question marks. Javier Vazquez is gone, Gavin Floyd's bound for a regression, and Jose Contreras and Bartolo Colon are major injury risks. Ozzie Guillen is an entertaining manager and usually gets the best out of his players. But this time the best isn't enough. Looking for something a little under the radar? Watch former first-rounder Gordon Beckham for an interesting potential summer debut.
---
23. Toronto Blue Jays
Estimated Wins: 76
This is what happens when you build a pretty good team, but are stuck in the AL East. Like the Orioles, the difficult strength of schedule makes the Jays look worse than they actually are. Here is ESPN's strength of schedule  rankings for last year, and as you can see Toronto finished second in all of baseball and still won 86 games. Had they been in the NL West, they'd likely have run away with the division. C'est la vie. Now that the pitching has thinned due to injuries and free agent defections, the Jays are left with a good field, no-hit, maybe-pitch kinda of team. That's not going to cut it.
---
22. Seattle Mariners
Estimated Wins: 77
In 2008, what might have been baseball's most hated General Manager, Bill Bavasi, is finally run out of town. Way to go Seattle. Not that it won't take years to undo Bavasi's missteps. Seattle joined an illustrious club last season, becoming the first team to have a $100 million plus payroll and lose 100 games. It's always nice to break new ground. They weren't as bad as they showed last season, but they can't expect to be much better this year without a big year from last year's failed acquisition Erik Bedard and filling some of the black holes on offense. Sending Jeff Clement back to AAA isn't the solution. But apparently its the 1990s all over again as prodigal son Ken Griffey Jr. returns to the Emerald City.
---
21. Texas Rangers
Estimated Wins: 80
You can pretty much write the same thing about Texas every year. Great offense, lousy pitching, non-contender. This year probably won't be that much different, but there's enough hitting to make it interesting in the mild, mild AL West. There's also some young prospects down on the farm that could help in the second half. Hopefully the young pitchers can actually make an impact for the big league squad unlike escapees like John Danks and Edison Volzquez. If the Rangers could just keep some good pitchers, they'd be a contender.
---
20. Detroit Tigers
Estimated Wins: 80
Remember that 1000 run prediction? Yeah, me neither. To be fair, that comment was blown way out of proportion, but the offense suddenly looked real old last season. There haven't been any great improvements this year, but at least the fielding should be improved. That's not the team's only problems, the bullpen is currently a mess, and most of the starting pitchers come complete with some ailments or concerns. If rookie Rick Porcello can surprise, a division run can't be ruled out.
---
19. San Francisco Giants
Estimated Wins: 80
Yeah, the picture is actually of some Lotte Giants cheerleaders, but at least I didn't go for the Barry Bonds in drag picture. From the ambiguously gay city is the team that signed Edgar Renteria in an effort to get "younger" on offense. At least the pitching hasn't reached AARP status and is starting to look scary good with Cy Young winner Tim Lincecum leading the way. If a few younger guys like Pablo Sandoval or Travis Ishikawa make an impact, and with Buster Posey on the way, this isn't a bad team for the next several years.
---
18. Florida Marlins
Estimated Wins: 80
The latest rebuilding effort of the perpetually rebuilding Marlins is starting to come together, this time headed by possibly the most valuable player in baseball, shortstop Hanley Ramirez. He's not as good a hitter as Albert Pujols, but he brings a lot of offense to a punchless position, and finally started to make some waves with the glove as well. On the pitching side of things, the young hurlers are getting healthy (welcome back Josh Johnson and Anibal Sanchez) and there's a fair amount of upside. given the overall youth of the team, one should except a general improvement from the Marlins players. Uncoached has more photos of the Marlins Mermaids, in case you were looking.
---
17. Cincinnati Reds
Estimated Wins: 81
You still get the feeling Dusty Baker will help ruin the young arms here, despite any comments to the contrary. His bizarre fascination with Corey Patterson help tank the offense last year too. Despite Dustymania, in 2009the pitching looks intriguingly good, with a pair a young arms and a couple of solid veterans. Maybe even the enigmatic Homer Bailey makes a positive contribution. Meanwhile the offense looks to lack something, but at least has two young stars in Jay Bruce and Joey Votto.
---
16. St. Louis Cardinals
Estimated Wins: 82
Pujols can only drag these guys so far, he's going to need some help. And that help doesn't look like its coming from a pretty suspect starting rotation. They'll need some career years or at least a strong bounce back season from Chris Carpenter to contend. On the other hand, the bullpen should be improved from the mess that it was last season. And anything that keeps Tony LaRussa from using his bullpen even more is a good thing. For fans and for baseball. If all else fails, the offense should remain solid. St. Louis arguably has baseballs best fans given its small market and large attendance. So here's hoping they're treated to one of the Cards better seasons.
---
15. Colorado Rockies
Estimated Wins: 82
I like the move to keep up centerfielder Dexter Fowler. His great glove will help erase hits in one of baseball's best offensive environments and hearkens back to when the team jumped Troy Tulowitzki from AA for his glove. It might not recapture the magic of the 2007 Rockies, but this season is already shaping up closer to that version than the inferior 2008 model. The offense should remain strong, despite the loss of Holliday (they probably should have held on to him given the return they got) and the pitching appears solid, with some upside in the young arms. The one area of concern is the bullpen, where re-treads like Huston Street and Manny Corpas try to nail down games.
---
14. Minnesota Twins
Estimated Wins: 83
I'd gladly rank the Twins as the AL Central favorite if I knew Joe Mauer could provide enough healthy and production games. At this point, there are too many questions about his injury to do that. Even without Mauer, the pitching is strong in the Land of Lakes. The concern is that the offense is a prime suspect for regression. This team simply can't sustain it's great hitting the clutch for a second season, and they need all the above average bats they can get. Unless Delmon Young or Carlos Gomez takes a leap forward this season, they need as much Mauer as they can get.
---
13. Milwaukee Brewers
Estimated Wins: 84
Nice knowing you Milwaukee. After a 26 year absence from the postseason, Milwaukee returned last season only to get bounced in four games. With a few key free agent defections (so long C.C.), Milwaukee's again looking like a team just short of a playoff contender. At least you still got the sausage races. Hopefully, it's not another 26 years before the next playoff appearance. At least the offense is still interesting, and Prince Fielder and Ryan Braun did have down years last year. But with holes in the starting rotation coupled with a suspect bullpen, this team looks like it falls just short of being a contender.
---
12. Los Angeles Angels
Estimated Wins: 84
Los Angeles literally translates to "the Angels". So the Los Angeles Angels are the Angels Angels? Seems a bit repetitive. I liked 'em better when they were the California Angels. And just to pile on this franchise, I'll have to say, "One hundred wins to this?" Last season the Angels took advantage of a weak division, strong pitching, and a few breaks to become maybe baseball's worst 100 game winner. That's not meant to be a knock, someone has to be the worst. Natural regression combined with free agent defections (Teixeira and K-Rod) and pitching injuries (Lackey and Santana) are an equation for a lot of headaches. The offense has never been able to carry this team, and sans their aces, the Angels look pretty beatable.
---
11. Cleveland Indians
Estimated Wins: 85
Someone has to win the AL Central. Right now it looks like the Indians. Not because they're an excellent team, but instead by default. Everyone else looks too flawed right now, or in the case of the Minnesota Twins, too injured. Not that I'm printing playoff tickets for the Indians either. They could really use comeback seasons from Travis Hafner, Victor Martinez, and Fausto Carmona to succeed. I'm not so sure about Hafner coming back, but the latter two can probably be pretty useful again. That might be enough.
---
10. Oakland Athletics
Estimated Wins: 85
People are still waiting for Billy Beane to win an AL Pennant, let alone a World Series. But he's managed to put together some good squads without a ton of money. Let's focus on what he has done rather than what he hasn't. And he's done a fair amount of good. Granted, there's a lot of questions concerning this year's Athletics team. But there's a ton of pitching depth across the majors and high minors, plus the offense should have enough punch with the additions of Matt Holliday and Jason Giambi. Is this finally the year? As the Angels fall apart, the Athletics see their odds improve, and Beane can take another shot to see if his stuff can work in the playoffs.
---
9. Philadelphia Phillies
Estimated Wins: 86
I'll grant you they're the defending World Champs, but no one has repeated since the 2000 Yankees. So it's not exactly a knock to not pick them. And it's easy to see where this team gets worse. The bullpen won't be nearly as good (Brad Lidge did not blow a save all year), Chase Utley and Cole Hamels have injury concerns, and Raul Ibanez is a downgrade from Pat Burrell. The better question is, where does this team get better? Not really sure on that one. The good news is that while the NL East is a tough division, odds also favor the wild card coming out of the division. So it the Phillies can't beat the Mets, they still stand a good shot at the postseason.
---
8. Arizona Diamondbacks
Estimated Wins: 87
After finishing with the top team in the National League in 2007, the team plummeted to 82 wins last year, despite a core of young players that should be on the rise and the addition of ace pitcher Dan Haren. This team definitely missed Carlos Quentin, and really is an offensive step away from serious contention. Most people stare directly at the toolsy Justin Upton, but whether he makes that leap this year remains to be seen. If not Upton, guys like Chris Young, Conor Jackson, and Stephen Drew can step-up in his stead.
---
7. Atlanta Braves
Estimated Wins: 89
A really revamped pitching staff is the key here. Derek Lowe, Javier Vazquez, and Japanese import Kenshin Kawakami form a solid top end of the rotation, with #1 pitching prospect Tommy Hanson waiting in the wings and Tim Hudson possibly filling in late in the year. The offense has enough star power with Chipper Jones and Brian McCann, plus a number of youngsters can stand to improve. Don't sleep on these Braves, even if Tommy Glavine is a walking corpse ready to be put out of his misery.
---
6. New York Mets
Estimated Wins: 92
Another patented Mets meltdown will surely leave some skeptical that this team can really make the playoffs and/or win a World Series. But the Mets addressed their biggest problem with a vengeance, signing Francisco Rodriguez and trading for J.J. Putz. Putz may actually be the better pitcher of the two at this point in their careers. The team also features possibly the three best players in the National League with David Wright, Jose Reyes, and Johan Santana. So yeah, they're still pretty good. The starting pitching is a little thin, but otherwise look out NL East. Mr. Met can be happy at the end of this regular season. And they don't finish up playing the Marlins, so that's a good sign.
---
5. Tampa Bay Rays
Estimated Wins: 92
The Red Sox, Yankees, and Rays might be the best three teams in baseball. Not by record, as they'll surely beat up on each other throughout the season. But by talent, these three are hard to beat. And simple mathematics says one of them can't make the playoffs. Not sure if it will be the Rays, but if I'm forced to choose right now, I'm leaving the Rays out. Not that the Rays have done anything wrong, but they don't quite seem to have the big guns the other two have. The decision to demote David Price could cost them in an extremely tight division. Wanna see more Sexy Rays Fans? Yeah, I thought so.
---
4. Los Angeles Dodgers
Estimated Wins: 93
They backed into the playoffs thanks to a piss-poor division and a great Manny Ramirez run. Not such scenario should come into play this year, as the offense is pretty strong and the team is filled with a number of players on the rise. When Casey Blake is your worst hitter, you're doing something right. The bullpen and starting rotation should remain solid, despite some free agent departures.
---
3. Chicago Cubs
Estimated Wins: 94
Lucky number 101? Two straight postseason sweeps doesn't lend a ton of confidence for 2009 being the year as the Cubs retain the same basic core. But as I sit here today, the one team I feel confident will be in the playoffs at the end of the year is this one. That's as much a function of the weak division as it is of the Cub's prowess. However the team has no major holes, and has been sniffing around Jake Peavy enough to make them seem even more interesting. Maybe the team won't have to wait until the 2015 Back to the Future World Series to win a title?
---
2. New York Yankees
Estimated Wins: 95
In a "down" year in which a lot went wrong, the Yankees still won 89 games. That's more than the World Champ 2000 Yankees won. That more than most teams in baseball. And had they played in any other division, that would mean a playoff birth. So this team isn't slipping. Add in superstar acquisitions Mark Teixeira and C.C. Sabathia and you're staring at one of baseball's best teams. The only thing that will keep them out of the playoffs is how difficult the AL East is.
---
1. Boston Red Sox
Estimated Wins: 97
If I'm going to find a weakness on this team, it's the lack of a superstar hitter. Maybe David Ortiz returns to that level, but maybe not. And with Manny Ramirez gone, there's no obvious replacement. But the offense has a number of very productive players, so it's not a big concern. The pitching depth is at ridiculous levels, and that's a huge reason the Red Sox rank at number one. Even if injuries occur, they have the depth to cover for them. The lack of a real catcher isn't too much of a problem either. While it's possible the Yanks and Rays sneak past the Red Sox, I'd be shocked not to see them playing in October.
---