People We'd Like to Punch in the Face

Sometimes violence is the answer. Sometimes a person can be so brash, so annoying, so incredibly putrid that really what they need to straighten up and fly right is a nice swift punch to the ol' food crammer. And while I don't think this website has enough bandwidth to go through the list of people that walk this earth that need such a walloping, we did get a chance to sit down and discuss some of the folks that fight for the spotlight that deserve to be dropped down a peg by way of fisticuffs. I've got Jack Johnson and Tom O'Leary waiting for ya, right here, Pal!  Below you'll find pictures of our guilty parties, but take a listen to the show to find out why exactly these d-bags need a punch in the face.
Masters of None is the best kind of Podcast, classified as explicit and therefore NSFW
[podcast]http://www.podtrac.com/pts/redirect.mp3/media.libsyn.com/media/mastersofnone/MON_4_1.mp3[/podcast]
Masters of None – 4.1 – People We'd Like to Punch in the Face
Scott Boilen – Inventor of The Snuggie
Jersey Shore Cast
Matt Roloff
Jeff Goldblum
Hugh Grant
Spencer Pratt
These two assholes: The Gosselins
Nicolas Cage
Dwayne "Not The Rock" Johnson
Rex Ryan
Bill "This is my smile" Belichick
Joe Buck and Jinx McCarver
Taco Bell "Diet" Girl
Michael Cera
Jack Bauer
The Guy Who Green Lights this Shit.

The People at Best Buy Mobile
Kay Jewelers – (And their stupid commercials btw)
Jon Stewart
Bill Maher
Customers… All of them
The entire cast of Lost
The TMZ Newsroom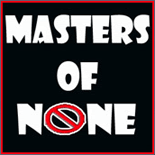 Gunaxin is proud to be partnering with Masters of None, and featuring their content here on our site. Masters of None are former radio guys Mike, Art & Jay, who debate and answer mankind's most important questions each week. Along the way you'll encounter unsustainable amounts of movie quotes, horribly tasteless jokes, TV references, offensive comments, old radio bits, biting insults, tall tales, unsportsmanlike conduct, raping and pillaging of all things pop culture. It's a comedy podcast that doesn't suck.
---