The Phone of the Future
We love to keep up with trends in the world of phones. It's one of the most fast paced industries across the world, with new handsets, and new network providers emerging year after year. With so much happening in just 12 months, it's easy to start thinking about what phones might be like in the future. Here are some of our predictions.
1) Flexible materials
First, current handsets are made of non-flexible metals, glass and plastics – just like the vast majority of devices. But phones could be better if they were made of flexible, bendable materials that could sit in your pocket without being damaged if you accidentally sit on your phone.  We're sure that that's not too far off!
2) Flexible networks
Second, we know that it's not just handsets that are due for a bit more flexibility. Networks like Asda Mobile are already offering SIM only plans that are set to become much more popular in the next few years, as people: A. become increasingly mobile and need to be on a local network wherever they are in the world; B. are less interested in being tied into a 24-month contract; and C. are willing to give smaller, new networks a chance to prove themselves before they go into a full contract.
3) Wireless charging
Thirdly, we expect all new phones to be wireless charge-enabled within 5 years. Apple are already rumored to be including advanced wireless charging in their next handset. Could this be the start of something big? After all, we all hate wires, but we also know that wireless doesn't always mean reliable.
4) A window onto the world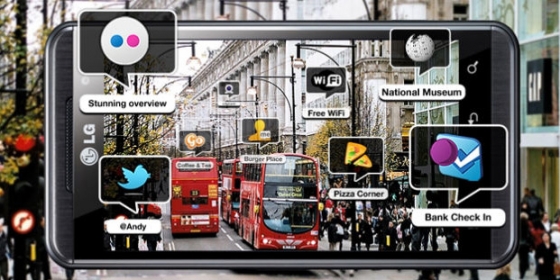 Finally, augmented and virtual reality are going to be important trends in the next decade, and we believe that your phone is going to be your best gateway into those worlds. As phones strive to become the 'single sheet of glass' that Apple's Jony Ive is craving after, your phone really will become a window onto the world, giving you real-time information as you point your phone at your environment – things and people – around you.