The Pro Sports Hunger Games

As the final Hunger Games installment hits theaters today, we are all preparing for an end to one of the most interesting movie franchises in a very long time. For those of you that have no idea what the Hunger Games are, let us explain.
The nation of Panem was divided into 13 districts and one Capital somewhere near what we know as the Rocky Mountains in a Post-Apocalyptic time. President Snow is the Dictator of Panem and rules over all the districts including the Capital.
The Hunger Games were started in response to a rebellion that ended with the Capital winning and District 13th seeing its annihilation. The games are played each year with two children from each district, one boy and one girl, between the ages of 12 and 18 to compete in a battle to the death where only one person is left standing. The Games not only remind the people in each district who is in charge but it was also a source of entertainment for the entire nation.
Without getting into the gory details, the competitors are sent into the arena at the same time and must kill each and every person they see until they are the only ones left standing. There is one weapons and supplies bunker that each player can attempt to grab from, if they can survive the opening of the games.
Instead of using random people, let's see what it would look like if we took athletes from the four major North American sports (MLB, NFL, NHL, NBA) and divided them evenly amongst the 12 Districts by States. (For example, Lebron James plays in Cleveland so he would be in the District that has Ohio)
District 1 – California
NBA Teams: Golden State Warriors, Los Angeles Clippers, Los Angeles Lakers, Sacramento Kings
NFL Teams: Oakland Raiders, San Diego Chargers, San Francisco 49ers
NHL Teams: San Jose Sharks, Los Angeles Kings, Anaheim Ducks
MLB Teams: Los Angeles Dodgers, Oakland Athletics, San Diego Padres, San Francisco Giants
First Tribute: Clayton Kershaw
Second Tribute: DeMarcus Cousins
District 2 – Oregon, Washington
NBA Teams: Portland Trail Blazers
NFL Teams: Seattle Seahawks
MLB Teams: Seattle Mariners
First Tribute: Marshawn Lynch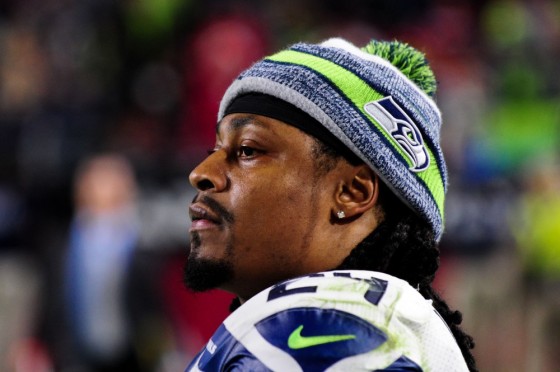 Second Tribute: Nelson Cruz
District 3 – Arizona, Utah, Colorado
NBA Teams: Phoenix Suns, Utah Jazz, Denver Nuggets
NFL Teams: Arizona Cardinals, Denver Broncos
NHL Teams: Colorado Avalanche, Arizona Coyotes
MLB Teams: Colorado Rockies, Arizona Diamondbacks
First Tribute: Paul Goldschmidt
Second Tribute: Kenneth Faried
District 4 – Oklahoma, Texas
NBA Teams: Oklahoma City Thunder, Dallas Mavericks, Houston Rockets, San Antonio Spurs
NFL Teams: Houston Texans, Dallas Cowboys
NHL Teams: Dallas Stars
MLB Teams: Houston Astros, Texas Rangers
First Tribute: J.J. Watt
Second Tribute: Jose Altuve
District 5 – Louisiana, Missouri, Minnesota
NBA Teams: New Orleans Pelicans, Minnesota Timberwolves
NFL Teams: Kansas City Chiefs, St. Louis Rams, New Orleans Saints, Minnesota Vikings
NHL Teams: St. Louis Blues, Minnesota Wild
MLB Teams: St. Louis Cardinals, Kansas City Royals, Minnesota Twins
First Tribute: Anthony Davis
Second Tribute: Adrian Peterson
District 6 – Wisconsin, Illinois, Tennessee
NBA Teams: Milwaukee Bucks, Memphis Grizzlies, Chicago Bulls
NFL Teams: Tennessee Titans, Chicago Bears
NHL Teams: Nashville Predators, Chicago Blackhawks
MLB Teams: Milwaukee Brewers, Chicago Cubs, Chicago White Sox
First Tribute: Kris Bryant
Second Tribute: Patrick Kane
District 7 – Michigan, Indiana, Ohio
NBA Teams: Indiana Pacers, Detroit Pistons, Cleveland Cavaliers
NFL Teams: Indianapolis Colts, Detroit Lions, Cincinnati Bengals, Cleveland Browns
NHL Teams: Detroit Red Wings, Columbus Blue Jackets
MLB Teams: Detroit Tigers, Cleveland Indians, Cincinnati Reds
First Tribute: LeBron James
Second Tribute: James Ihedigbo
District 8 – Florida, Georgia, N Carolina
NBA Teams: Orlando Magic, Miami Heat, Atlanta Hawks, Charlotte Hornets
NFL Teams: Jacksonville Jaguars, Miami Dolphins, Tampa Bay Buccaneers, Atlanta Falcons, Carolina Panthers
NHL Teams: Florida Panthers, Tampa Bay Lightning, Carolina Hurricanes
MLB Teams: Tampa Bay Rays, Miami Marlins, Atlanta Braves
First Tribute: Julio Jones
Second Tribute: Giancarlo Stanton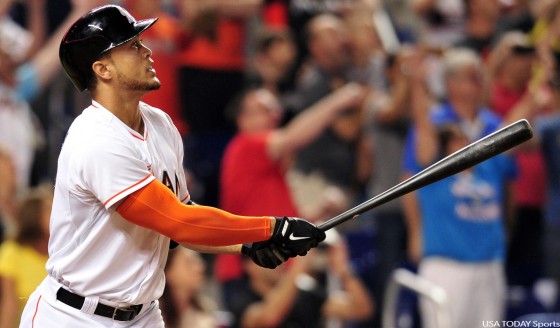 District 9 – D.C. and Maryland
NBA Teams: Washington Wizards
NFL Teams: Baltimore Ravens, Washington Redskins
NHL Teams: Washington Capitals
MLB Teams: Baltimore Orioles, Washington Nationals
First Tribute: Alex Ovechkin
Second Tribute: Bryce Harper
District 10 – Pennsylvania
NBA Teams: Philadelphia 76ers
NFL Teams: Pittsburgh Steelers, Philadelphia Eagles
NHL Teams: Philadelphia Flyers, Pittsburgh Penguins
MLB Teams: Philadelphia Phillies, Pittsburgh Pirates
First Tribute: Connor Barwin
Second Tribute: Sidney Crosby
District 11 – Massachusettes
NBA Teams: Boston Celtics
NFL Teams: New England Patriots
NHL Teams: Boston Bruins
MLB Teams: Boston Red Sox
First Tribute: Tom Brady
Second Tribute: Patrice Bergeron
District 12 – New York, New Jersey
NBA Teams: New York Knicks, Brooklyn Nets
NFL Teams: Buffalo Bills, New York Jets, New York Giants
NHL Teams: New Jersey Devils, Buffalo Sabres, New York Islanders, New York Rangers
MLB Teams: New York Mets, New York Yankees
First Tribute: John Tavares
Second Tribute: Carmelo Anthony
Who Will Survive?
There are many scenarios for how the 1st Annual Professional Athlete Hunger Games will finish. So instead of choosing a winner, we would much rather give each of the Tributes a number that shows the Probability of each one to win based on several factors including overall value, skill set, and ability to adapt to his surroundings. The last part was fun because it is based on how they performed in each level throughout their careers, from the high school level to the professional ranks.
Clayton Kershaw – 8%
DeMarcus Cousins – 28%
Marshawn Lynch – 14%
Nelson Cruz – 55%
Paul Goldschmidt – 10%
Kenneth Faried – 12%
J.J. Watt – 68%
Jose Altuve – 45%
Anthony Davis – 34%
Adrian Peterson – 83%
Kris Bryant – 61%
Patrick Kane – 82%
Lebron James – 85%
James Ihedigbo – 13%
Julio Jones – 22%
Giancarlo Stanton – 6%
Alex Ovechkin – 83%
Bryce Harper – 58%
Connor Barwin – 36%
Sidney Crosby – 71%
Tom Brady – 44%
Patrice Bergeron – 32%
John Tavares – 43%
Carmelo Anthony – 18%
Lebron James, Alex Ovechkin, Patrick Kane, and Adrian Peterson are the four best Tributes to win the games based upon the above statistical requirements.
Naturally, the NHL is going to supply the toughest athletes, regardless of size, thanks to hockey being the most hardcore sport in the World. All of the other sports continue to develop better equipment to protect the players but the NHL still uses the same open face helmets they have for many years.
Alex Ovechkin was a favorite to win and it could very possibly come down to a battle between him and Lebron James for supreme ruler of them all. Who would you pick?