The Most Puzzling 2013 NFL Free Agency Signings
NFL Free Agency 2013 is four days old and despite a glut of signings, there is still a host of high-profile talent available, like Greg Jennings, Sebastian Vollmer and Jake Long. Even more so than the Draft, free agency is a period of calculated gambles. Players who enjoyed a degree of success in another franchise's system are never a safe bet to repeat said success in their new surroundings. See Albert Haynesworth and Nnamdi Asomugha as two recent examples of matches made in Hades. This week will undoubtedly yield some outright busts, but with jobs and playoff spots on the line, general managers have little choice but to roll the dice and hope. Here are ten deals that could end up problematic.
S Dashon Goldson: 5 years, $41m (Bucs)
Goldson goes from the fourth best pass defense in the league to the worst. On top of that, the Niners were unwilling to cave into his salary demands two years ago and elected not to franchise tag him again for 2013. Why? Perhaps they know something and aren't sharing. Goldson is a solid and smart player, but his stats don't jump off the page. He's also switching from a 3-4 to a 4-3 and will have a different set of responsibilities. The Bucs obviously had to upgrade their pitiful secondary, so the signing makes sense from a PR standpoint. Too bad football isn't played inside the press room.
TE Delanie Walker: 4 years, $17.5m (Titans)
If the Titans are committed to becoming a run first offense behind Jake Locker, Chris Johnson and Shonn Greene, then adding Walker will help, because all he can do is block. In seven seasons the soon to be 29-year-old never caught more than 29 balls and has scored a total of eight career touchdowns. The front office didn't break the bank, but it's still a hefty amount of cash for a guy who might not get more than 30 snaps a game. Weird.
QB Chase Daniel: 3 years, $10m (Chiefs)
This move raises eyebrows for two reasons: 1) Alex Smith is hardly a sure thing atop the depth chart, and 2) Andy Reid loves mobile quarterbacks from pass heavy attacks. Now, Daniel spent most of his days in New Orleans modeling hats on the sidelines and holding for kicks on the field, so it's not as if he's a threat to steal Smith's job. Then again, Reid has been known to kick his so-called "starter" out the door in favor of a youngster with potential. It wouldn't be at all surprising if the new Chiefs boss has an ulterior motive in mind with this signing.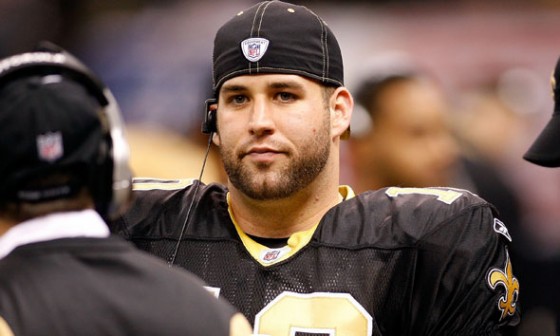 RB Rashard Mendenhall: 1 yr,$2.5m (Cards)
The low risk contract isn't the issue, it's the reasoning behind it that is strange. The Cards dumped the always hurt always underachieving Beanie Wells in favor of ex-Steeler Mendenhall, who hasn't looked like a featured runner since 2010. He clearly isn't Adrian Peterson as he struggled to do much of anything in 2012 nine months removed from a torn ACL. If he can regain his old form, this will be one of the smarter deals inked. That said, a back like Ahmad Bradshaw (still unsigned) would've been a wiser choice.
LB Connor Barwin: 6 years, $36m (Eagles)
The Eagles had been shrewdly frugal under Chip Kelly until this deal was completed. Barwin was a major flop in 2012 after recording a career best 11.5 sacks in 2011. One would think playing near Defensive Player of the Year J.J. Watt would yield some big games, but that wasn't the case. Barwin has 3-4 experience, which is why Kelly brought him aboard. However, delete the 2011 stats from his resume and he's not worth $6 million over six years, let alone $36 million.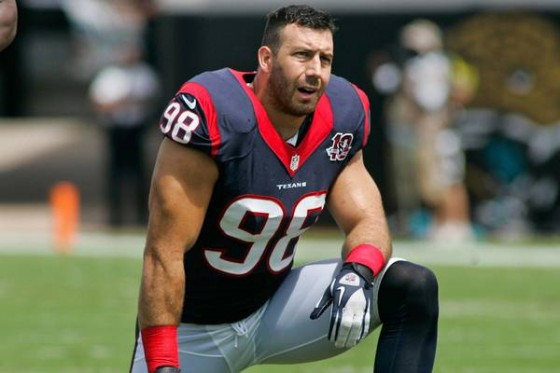 TE Anthony Fasano: 4 years, $16m (Chiefs)
The journeymen Fasano isn't a legit umber one tight end and certainly isn't worth $4 million per season as a backup. Maybe his arrival will light a fire under Tony Moeaki, who is skilled but looks lost half the time he's on the field. On the plus side, Fasano does have a penchant for getting into the end zone with 24 career touchdowns. But expecting him to be Alex Smith's new Vernon Davis would be foolish.
LB Erik Walden: 4 years, $16m (Colts)
Walden joins his fourth team in eight years and he's only 27. That should be a clear signal that he's nothing more than a situational player on his best days. Colts GM Ryan Grigson is the reigning Exec of the Year, so maybe he's found gold inside granite. Although that seems highly unlikely considering Walden's inability to make an impact alongside Clay Matthews and A.J. Hawk.
WR Danny Amendola: 5 years, $31m (Pats)
Did Wes Welker look listless and uninspired in 2012? Because 118 receptions for 1354 yards and six scores at age 31 sounds pretty damn impressive. Sorry, but after swinging and missing on both Chad Johnson and Brandon Lloyd, Bill Belichick's halo is losing much of its glow. Basically he replaced Wes Welker with a Wes Welker type. The 27-year-old Amendola will assuredly benefit from Tom Brady targeting him a dozen times a game, but lest we forget, Danny boy has never started more than eight games in a season, eclipsed 700 yards receiving or snagged more than three touchdowns. Assuming the Patriots offense won't miss a beat without the original Welker model is the definition of dumb.
CB Derek Cox: 4 years, $20m (Chargers)
This is a classic "damaged goods" signing. Cox has been sidelined 17 games in four years and he's only 26. In football, guys don't suddenly get healthier as they get older. Expecting Cox to earn his fat contract is an exercise in delusional thinking and accounting. He's a physical corner who can play both the run and pass, but it's stretch to believe he is capable of shaking the injury bug that has followed him since entering the league.
LB Philip Wheeler: 5 years, $26m (Fins)
All the Dolphins deals carry a certain amount of risk, but none more than the one awarded to Wheeler. $13 million in guaranteed money to a player who before last season was a part-timer with limited production is beyond risky. The 2012 Raiders defense was a notch below terrible, which helped inflate Wheeler's stats due to him being on the field for long portions of games. He could be an ascending player or he could be a one-year wonder. Miami is obviously placing their bets on the former.