Ranking the Open NFL Jobs
With seven head coaching opportunities (so far) in the NFL this offseason, some coaches will soon have their pick of 2013 jobs. While coaches used to be given three to five seasons to establish themselves, that timeline has been shortened in recent years, with a number of coaches getting the boot after only a single full season.
With the success of Mike Smith in Atlanta, the Harbaughs in Baltimore and San Francisco and Chuck Pagano in Indianapolis this year, new coaches are  expected to produce instant results. We've taken a look at each of the open head coaching jobs, weighing factors like the talent on the roster, draft position, salary cap, division and ownership to determine the best (and worst) openings in the NFL this year.
1) Cleveland Browns
It's almost hard to believe, but Cleveland is clearly the best job of the bunch. New owner Jimmy Haslam cut ties with GM Tom Heckert and Coach Pat Shurmur, intending to bring in his own team, and opened up a great opportunity for a new coach. While Cleveland's record didn't improve significantly during Shurmur's second season (going from 4-12 to 5-11), this is a team on the rise.
On offense Cleveland looks to have found a QB finally in Brandon Weeden, and a young stud RB in Trent Richardson. With an improving defense led by Joe Haden, Cleveland is well-positions to take advantage of expected drop-offs in Baltimore and Pittsburgh as the two perennial powers look to rebuild.
2) Chicago Bears
Lovie Smith was the surprise firing of the season, getting let go after a 10-6 season in Chicago. His successor inherits a team with a stellar, but aging, defense and a big decision to make on the future of QB Jay Cutler. With one year left on his deal, the new coach will have to decide whether to start over with a rookie passer, go after one of the mediocre expected free agents, or hitch his star to the unreliable Cutler.
The upside is that with the defense and RB Matt Forte in place the team should still be able to compete regardless of who they put out under center. The quickest upgrade to this team will be improvement along the offensive line. Cutler spent much of the last two seasons running for his life, and a stable line should allow him (or his replacement) to excel.
In a division where every team has made the playoffs in the last three years it will be a challenge to top Smith's 84-66 record. New GM Phil Embry has shown a willingness to change direction even with a winning team. While job security isn't guaranteed for anyone, this job seems like it will be the one with the quickest trigger.
3) San Diego Chargers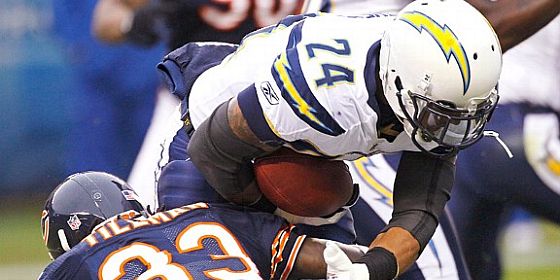 A 7-9 season finally ended Norv Turner's maligned run in San Diego, and opened up an opportunity for another coach to come in and compete immediately. The benefits of the job are evident; an obviously patient owner, a weak division and a decent amount of talent on the roster. Turner and GM AJ Smith outlasted all predictions running the team, which will surely appeal to any coaches looking for stability. Philip Rivers and Ryan Matthews aren't elite players, but both are good enough to carry a team into the playoffs if healthy.
The biggest appeal of the Chargers' job though is the division. The AFC West boasts two of the worst teams in football in Kansas City and Oakland, and division champion Denver has a short window where they can count on QB Peyton Manning. While the on-field assets aren't up to the level of the prior teams on this list, San Diego is likely the closest to making the playoffs.
4) Kansas City Chiefs
The Kansas City job has more appeal than their miserable season would lead you to believe. Jamaal Charles will make any coach look smarter when he is healthy, and takes pressure off a rookie QB and defense. The Chiefs hold the first pick in the draft, which no longer comes with a franchise-killing contract as it did in years past. The Chiefs also go into 2013 with one of the leagues biggest budgets, which will either allow a new coach to improve his talent across the board (or blow it on Alex Smith or Joe Flacco).
The best part of the Kansas City coaching gig might actually be how bad the team has been in recent years. Even moderate improvement will likely be greeted as a success by the diehard fans in KC, and a new coach should have time to rebuild.
5) Arizona Cardinals
It's incredible to think that this team actually started the season 4-0 after they finished 5-11 on the year. The next coach will have to decide whether to stick with current starting QB Kevin Kolb, who is effective when healthy, or to spend picks or cap room to go after a new passer. WR Larry Fitzgerald is the only player of note on the offense, and the defense was just good enough to keep the Cardinals from getting blown out every week.
Awful ownership adds an additional challenge to the job, and the new coach will be stuck living in Arizona for the next few years. San Francisco and Seattle are both young playoff teams in what was formerly football's worst division, so making the playoffs won't be happening any time soon.
6) Buffalo Bills
The Bills are awful, overpaid, and in Buffalo, three things that keep this job as one of the worst in football ever year. A wrongheaded decision to extend Ryan Fitzpatrick handcuffs new management at QB, and new defensive star Mario Williams hasn't lived up to his lofty contract. Six months of snow and a cheap owner are also downsides of the gig, though the on-field product will be the biggest challenge.
This could be a good opportunity for a run-first offensive coordinator. With enigmatic back CJ Spiller in position to break out in 2013, this could be a great first job for a coach looking to get a break into the head coaching ranks.
7) Philadelphia Eagles
The Eagles job presents two unique challenges that will cause the next coach to quickly be back on the hot seat; an aging roster that will need to be turned over and a notoriously impatient fan-base. While Andy Reid was under fire for the last few seasons, fans will compare his replacement to his best days, when the Eagles were the best team in the NFC over a five-year period.
An ugly cap situation is complicated by the need to completely overhaul the roster over the next few years. With Washington, New York and Dallas all in the playoff hunt this season Philadelphia is light years away from being competitive. The next Eagles coach is likely just building a team for his eventual replacement.