Ray Lewis: The Knute Rockne of Lacrosse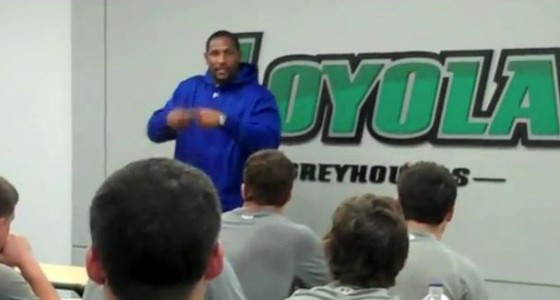 Ray Lewis probably killed a dude years ago, and he's definitely come close to ruining a few lives in his playing days with the Ravens, but death and mayhem aside, the guy can deliver a motivational speech like no other. The surefire Hall of Famer paid a visit to the Loyola men's lacrosse team last week and used his years of big game experience to pump up the boys. Just like Knute Rockne did back in the day.
I like the part when he advises the best place to dump a bloodstained suit. Wait, he didn't talk about that? Hmm… I must have heard it wrong.
[Via Barstool Sports]