Rockwell's Thanksgiving Parodies
One of Norman Rockwell's most famous paintings is often wrongly called Rockwell's Thanksgiving. It's actually titled Freedom from Want, and you often see it parodied this time of year, like this version especially made for the COVID-19 Pandemic of 2020 :
The original was created in November of 1942 for the Saturday Evening Post and depicts friends and family of Rockwell gathering for a family meal. You can see the full size original below :
This image has been parodied for many purposes, ranging from personal holiday cards (like the image in the header above) and for promotional images for television shows. One of our favorite examples is from Modern Family, depicted below, one of two times the show has actually recreated the image :
While Modern Family stuck pretty close to the tone of the original, The Simpsons also released their version, and went a bit further in expressing what a Simpsons Family Thanksgiving would look like :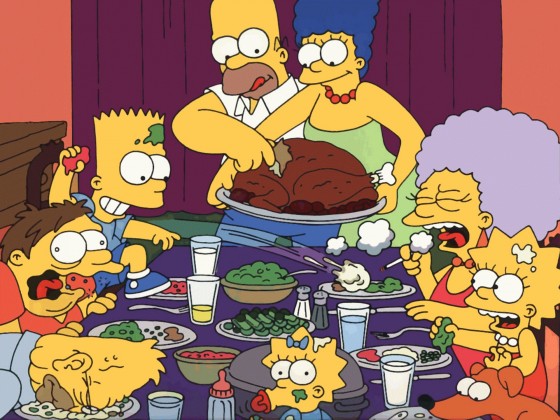 These parodies can get political too, like this recent version featuring Trump:
So in Celebration of Thanksgiving and Rockwell's famous painting, we take a look at 40 amazing parody images created over the years. See if you can identify what each of these pictures is depicting, and let us know in the comments which one is your favorite.