The Twenty Scariest Holiday Movies
The holidays should be about family, friends, and relaxation. Instead, it has become one of the scariest times of the year with Black Friday shootings over useless nonsense, the constant reminder that all retailers really care about is stealing our money, and the debates over whether or not it should be called Christmas or what color Santa is.
This has forced many people to hate Christmas and become Anti-Christmas. Those people are not going to be hanging lights on the tree, drinking eggnog, or watching the classics. They are going to be looking for the exact opposite for entertainment. And how does it start… by watching scary holiday movies, that's how. Instead of your regular yuletide tradition of watching the same boring old Christmas films this year, why not go a little outside the box and enjoy something scary not jolly? Here is our list of the Twenty Scariest Holiday Movies Ever. Enjoy.
20. Silent Night, Bloody Night (1974)
Even though this was filmed in the early 1970's, it is as scary as anything filmed today. This movie will leave you sitting on the edge of your seat from beginning until the very last scene, be ready.
19. American Psycho (2000)
Christian Bale will never be able to replicate his sick performance as serial murderer Patrick Bateman. All we can say is Reese Witherspoon, reindeer antlers, and a pot belly pig.
18. Don't Open Til Christmas (1984)
Santa's being murdered left and right make this film as creepy as it is scary. Try to ignore the scenes where men dressed up as Santa Claus hook up in cars or go to peep shows.
17. P2 (2007)
Wes Bentley and Rachel Nichols are perfectly casted in this psychological Christmas thriller. We do not want to give away too much, just wanted you to know that this is perfect for a young couple looking for a thrill this holiday season.
16. Silent Night (2012)
Silent Night is loosely based on the real life Covina massacre. The killer dressed as Santa Claus uses a flamethrower to kill his victims much like Bruce Pardo did in Covina at a former in-laws house during a Christmas Eve party back in 2008
15. Christmas Cruelty (2013)
You need subtitles if you want to enjoy this Norwegian Christmas Horror flick. The movie shows you a serial killer and all his victims preparing for Christmas just before their deaths.
14. The Children (2008)
Children killing adults. What else do we need to say about this one?
13. To All a Goodnight (1980)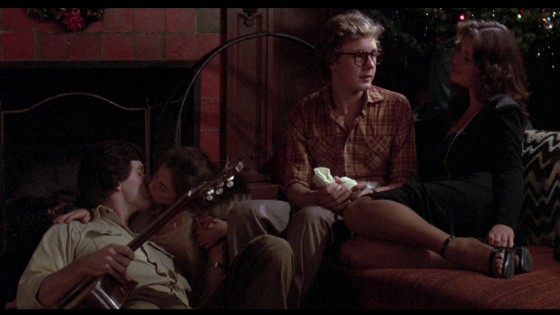 Here we are, another serial killer dressed up as Santa Claus killing people during Christmas time. The idea is as unoriginal as pancakes yet this movie is still worth a moment of your time.
12. Child's Play (1988)
This is not your typical Christmas horror film but it makes the list because shopping for the hottest toys each year is as Christmas as it gets.
11. Elves (1989)
When an anti-Christmas ritual goes wrong and an elf is awoken from the dead, you get the beginning of a good holiday horror film. However, the elves goals are to finish what Hitler started and bring about a master race. The Neo-Nazi campaign is what makes this movie amazing.
10. Christmas Evil (1980)
John Waters is as creepy as they come when dealing with Horror. So when he directed a Christmas Horror film, it had to be worth watching. This is one you need to see this holiday season.
9. Jack Frost (1997)
There is one scene that makes this movie worth watching and if you did not know about it before, you will today. Thank you Shannon Elizabeth.
8. Silent Night, Deadly Night (1984)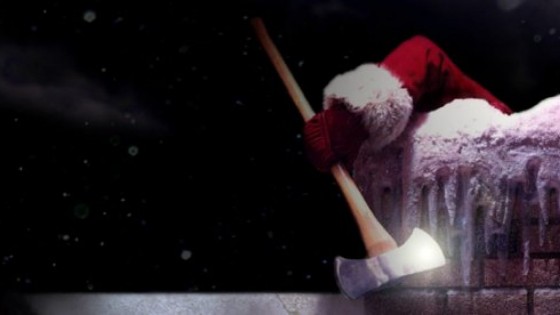 Silent Night, Deadly Night was one of the most controversial Christmas horror films of all time due to its extreme violence by a man dressed up as Santa Claus. It is one of the bloodiest slasher films ever made and it just so happens to happen during Christmas time.
7. Gremlins (1984)
Since Gremlins was not rated R, it opened the door for an entire generation of children to become fans of the series. It was also an open door for those same children to ask Santa Claus for their very own Gizmo doll. It is one of the most successful Christmas horror movies on this list, both financially and critically.
6. Sint (2010)
It isn't fair to take the idea of Santa Claus and turn him into a murderous gang leader that comes out only when there is a full moon. That is something you do to scare little kids that misbehave during the year.
5. Krampus (2015)
In this new classic, a dysfunctional family squabbling causes a young boy to lose his festive spirit. Doing so unleashes the wrath of Krampus, a fearsome, horned demonic beast in ancient European folklore who punishes naughty children at Christmastime.
4. Santa's Slay (2005)
Santa's Slay is as gruesome as it is hilarious. Yes, this is scary but because it is former WCW World Champion wrestler Goldberg starring as Santa Claus, it is slightly funny. From the opening scene where Santa comes down the chimney and slaughters an entire family having dinner until the last scene where Santa is going over his naughty list, this movie is one of the best of the scary holiday films we have ever seen.
3. Tales from the Crypt (1972)
The 1972 Christmas film that featured Joan Collins as a woman who kills her husband on Christmas Eve and then begins searching for ways to hide the body all the while a homicidal maniac dressed as Santa Claus runs around terrorizing the town was the first time someone took the Tales from the Crypt comic book and adapted it for the big screen. Yes, one of the most amazing horror anthologies of all time started off as a Christmas tale.
2. Rare Exports: A Christmas Tale (2010)
This movie has a lot going on so without giving away the entire plot, we will give you a taste of what this one is all about. A supernatural being, the original Santa Claus, has a team of elves that go around kidnapping naughty kids to give to Santa. Are you ready to watch it yet?
1. Black Christmas (1974 & 2006)
Both versions of this chilling Christmas story are just as frightening as you can imagine. An unknown man makes his way into a sorority house attic where he begins to terrorize and murder people during the Christmas holidays. Nothing is scarier than finding out someone is hiding in your home all along just waiting to kill you.