The Scariest TV Shows of All-Time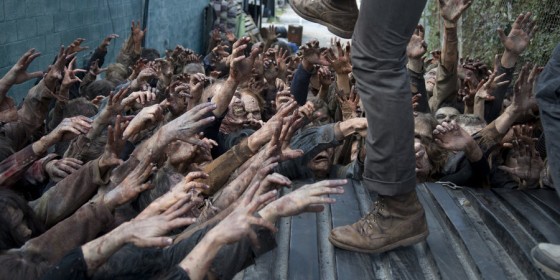 Every October, people of all ages flock to the movie theaters to catch the latest horror movies that are released in celebration of Halloween. Whether it is a cartoon for kids, thriller for adults, or the gory teen slasher flicks for the college kids among us, horror movies are the main reason we love Halloween.
But every now and then, something amazing happens that many people do not expect. The horror that exists on the big screen makes it way into our homes and right onto our television screens in the form of a scary TV show.
Over the years, television has given us a fair share of epic scary shows from the documentaries to the fictional fantasies, TV shows have always had scary ones, we just never liked them, until now. We went down the line and found a list of the scariest TV shows of our time just in case you wanted to catch up this Halloween.
21. Invasion
Network : ABC
When : 2005-2006
Seasons (Episodes) : 1 (22)
The combination of bad luck and poor timing turned this potential success into a cancelled afterthought. The show takes place in a small town in Florida following a Hurricane where these water based creatures began taking over the bodies of everyone that lived there, similar to Invasion of the Body Snatchers. But just a month prior to the premier, Hurricane Katrina hit the Gulf Coast and ABC was forced to put the show aside until it was finally released to a very disappointed audience.
20. Penny Dreadful
Network : Showtime
When : 2014-Present
Seasons (Episodes) : 2 (18)
Since the show is currently airing on Showtime, we will try and not ruin it for anyone and just let you know that some of the most famous horror movie characters of all-time are featured in this amazing new TV show. If you haven't seen it yet, you need to…now!
19. Haven
Network : SyFy
When : 2010-2015
Seasons (Episodes) : 5 (68)
Anything that is related to Stephen King belongs in this list. Haven was just recently cancelled after 5 seasons so you can make time to catch up this October. It is a great show loosely based on Stephen King's The Colorado Kid.
18. Fringe
Network : FOX
When : 2008-2013
Seasons (Episodes) : 5 (100)
Between Mission Impossible and Star Trek, J.J. Abrams got together with his writing friends Alex Kurtzman (Transformers) and Roberto Orci (The Amazing Spider-Man 2) and created Fringe, a show about a task force in the Fringe division of the FBI that investigated paranormal occurrences around the US. The show ran for 5 seasons and was ten times better each year.
17. Night Gallery
Network : NBC
When : 1970-1973
Seasons (Episodes) : 3 (43)
The creator of The Twilight Zone, Rod Serling, hosted and also wrote for Night Gallery, an anthology series that featured mostly stories in the horror genre. Just the name alone brought fans over to Night Gallery but it remained a great show for 3 seasons because it was well written and not just a spin-off.
16. American Horror Story
Network : FX
When : 2011-Present
Seasons (Episodes) : 5 (52)
FX is doing a great job bringing back the horror/mystery/thriller genre to cable TV. With everyone's obsession with zombies and post-apocalyptic themed shows, it is refreshing to watch American Horror Story and it's off-the-wall horrific stories come to life.
15. Thriller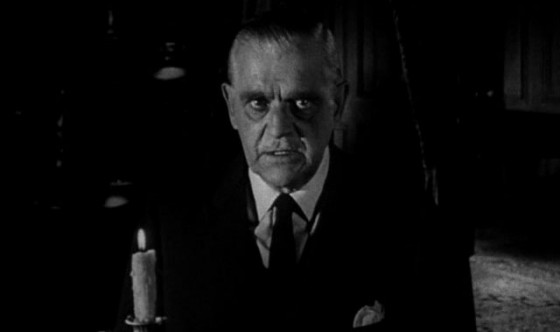 Network : NBC
When : 1960-1962
Seasons (Episodes) : 2 (67)
Boris Karloff introducing us to horror stories for 30 minutes a week? Yes please! Whatever happened to TV show ideas like these?
14. Are You Afraid of The Dark?
Network : Nickelodeon
When : 1990-1996, 1999-2000
Seasons (Episodes) : 7 (91)
Any kid that grew up in the 90's remembered watching Are You Afraid of The Dark. It was one of those classic shows that somehow got put on a kids channel so that everyone could have an excuse to watch it. Think of it as a Tale from the Crypt for kids just not that lame cartoon version.
13. The Outer Limits
Network : ABC
When : 1963-1965
Seasons (Episodes) : 2 (49)
The Twilight Zone helped The Outer Limits come to life. It was the inspiration for the short lived series that still had some of the best stories ABC has ever put on network TV. Even Stephen King said it was one of the best shows of its' kind.
12. The Ray Bradbury Theater
Network : HBO, USA Network
When : 1985-1992
Seasons (Episodes) : 6 (65)
Many of you remember Fahrenheit 451 because you were forced to read it for school, right? What about Something Wicked This Way Comes? Ray Bradbury is the author of both of those novels along with many others. He is the creator of this show which featured many of his original works. Much like Alfred Hitchcock Presents, The Ray Bradbury Theater started off with Ray introducing the show.
11. Unsolved Mysteries
Network : NBC, CBS, Lifetime, Spike, Lifetime
When : 1987-1997, 1997-1999, 2001-2002, 2008-2010
Seasons (Episodes) : 14 (572)
Not all scary shows have to be horror related. They can be mysterious and creepy without ever having a ghost or monster. Unsolved Mysteries is one of the most successful TV shows because it was not only true but it would end by telling the viewers that the killer is still missing. Isn't that worse than any horror movie you've ever seen?
10. The Hitchhiker
Network : HBO, First Choice, USA Network, La Cinq
When : 1983-1991
Seasons (Episodes) : 6 (85)
The best scary TV shows from our childhood and growing up were anthologies of short stories. The Hitchhiker was famous for giving us short stories with special guest stars that eventually became big names in Hollywood. The show stayed on for six seasons even though it bounced around four different networks.
9. Masters of Horror
Network : Showtime
When : 2005-2007
Seasons (Episodes) : 2 (26)
The simple idea of taking the greatest horror movie directors of our generation and having them direct original one-hour episodes, each one being it's own short story, is as amazing as it sounded when Masters of Horror was originally released. For those of you who don't know, Mick Garris had a private dinner party regularly and he would invite all the biggest names in horror. His first dinner, where the name Master of Horror was coined featured the likes of John Carpenter, Don Coscarelli, Guillermo Del Toro, Bill Malone, Tobe Hooper, Larry Cohen, Joe Dante, John Landis, and Stuart Gordon.
8. The Walking Dead
Network : AMC
When : 2010-Present
Seasons (Episodes) : 6 (Currently Airing)
From 2010 until today, AMC's The Walking Dead has grown into a cultural phenomenon. The show has grown into the largest cable audience of all-time and season 5's premiere was watched by 17 million viewers. Is it scary? Yes. There are times you forget that the walkers (zombies) are around until one of them jumps out of nowhere just as you were about to take a sip of your drink.
7. Monsters
Network : SyFy, Chiller
When : 1988-1991
Seasons (Episodes) : 3 (72)
The creepy intro of a family of monsters acting like a normal suburban family in the 80's was enough to catch our interest. The introduction was as original as anything on TV in the late 80's but all they were doing is exactly what we wanted to do and that was watch scary stories before bedtime.
6. Tales from the Crypt
Network : HBO
When : 1989-1996
Seasons (Episodes) : 7 (93)
Who else spent many nights bored in front of your TV before you were introduced to Tales from the Crypt? It was and always will be a classic TV show simply because it was on HBO and that meant, it was R-rated. So the blood, sex, and violence that a real horror flick needed could be used correctly.
5. The X-Files
Network : FOX
When : 1993-2002
Seasons (Episodes) : 9 (202)
The X-Files was not supposed to be as successful as it became over it's nine season run. FOX figured it was going to be a hit but they never expected it to be their second longest dramatic TV show in their history when it made it to the 9th season. But the government cover-ups and conspiracies helped the show become a huge hit and the fan base grew from there.
4. Twin Peaks
Network : ABC
When : 1990-1991
Seasons (Episodes) : 2 (30)
As with most amazing TV shows, Twin Peaks was cancelled due to poor ratings. However, the show had just enough staying power to run for 30 episodes. Twin Peaks set the blueprint for what not to do when trying to maintain success in TV. When they solved the murder of Laura Palmer midway through season 2, it was over. The main reason people watched the show was because of that storyline and once it was solved, the show lost it's core audience.
3. Alfred Hitchcock Presents
Network : CBS, NBC
When : 1955-1965
Seasons (Episodes) : 10 (360)
One of the greatest mystery movie creators of all time is Alfred Hitchcock. He wrote so many books and made movies that were far ahead of its time but one of the biggest achievements of his career was the TV show he did for 10 years.
2. Tales from the Darkside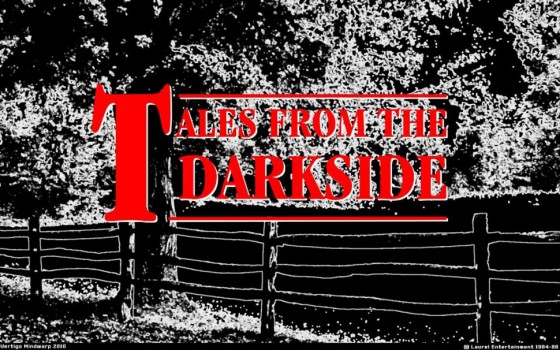 Network : Syndication (Tribune Broadcasting)
When : 1984-1988
Seasons (Episodes) : 4 (89)
For those of you who have never heard of Tales from the Darkside, you need to watch. Horror movie legendary director George A. Romero created this television masterpiece where each episode was a different unrelated short story. It was not allowed to air during the day or even in prime time so it was usually on after midnight. If you have seen Creepshow, Dawn of the Dead, The Crazies, or Monkey Shines, than you need to watch this show as the legend himself maintains the same level of creation on the TV show as he did on the big screen.
1. The Twilight Zone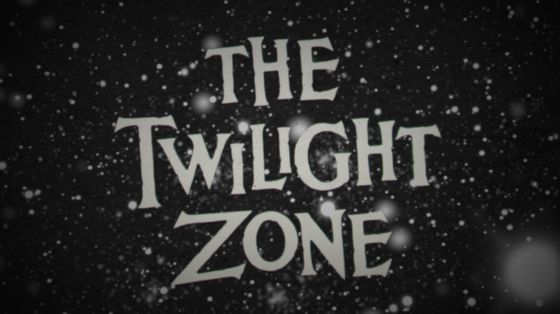 Network : CBS
When : 1959-1964
Seasons (Episodes) : 5 (156)
The Twilight Zone wasn't the first scary TV show, but it was one of the best. It continued on the success of Alfred Hitchcock Presents and ran for a solid 5 years. This was a time before internet, high definition, and haunted houses. People would plan their week around sitting in front of the TV for The Twilight Zone so they could discuss it the next day at work.