Scrubs Getting Championship Rings
It's been less than a week since the NBA and NHL seasons ended, and during that time we've seen two teams win championships, adding some rings to the jewelry boxes of the athletes on those respective teams. For Kobe Bryant, it was his 4th title. For Sidney Crosby and Evgeni Malkin, it was their first. For coach Phil Jackson, it was his tenth title as a coach (in addition to his two as a player). We hear a lot about these figures. And it's natural to focus on the stars. We always hears about a player's "quest for a ring", whether it is Junior Seau, Alex Rodriguez, or Marian Hossa. Kevin Garnett managed to get his last year, and any hockey fan can tell you about Ray Borque finally lifting the Stanley Cup for the Colorado Avalanche in 2001. It's the kind of tidbit that will dominate headlines and interest fans.
Of course, winning isn't all about individual talent. It's about team more than anything, and there's also an element of luck mixed in. As a sports fan of the 1990s, I can tell you how much was made of the various NBA stars trying to get that elusive championship. Patrick Ewing. Charles Barkley. Karl Malone. John Stockton. Heck, it seemed like half the original Dream Team was always trying to find the right combination to finally hold the Larry O'Brien Championship Trophy. But it never happened for most of them. And the same can be said many great athletes across many sports. Ted Williams and Barry Bonds in baseball. Dan Marino and Barry Sanders in football. Marcel Dionne in hockey. Jason Kidd can be added to the above names in basketball. They all never ended a season as the ultimate victors. Heck, Ernie Banks never even made the playoffs.
But there's a flip side to the coin. There's always the scrubs and part-timers that manage to hang around and win a few titles. Did you know that Steve Kerr managed to win five championships with the Chicago Bulls and San Antonio Spurs? And Jack Haley snared one for simply being a friend to Dennis Rodman (who in turn won 5 titles, an underrated accomplishment). Former Maryland Terrapin Keith Booth won a title simply because we was drafted by the Bulls during Jordan's heyday. He didn't really have an NBA career, but I always wondered what he did with his championship ring. Maybe he should talk with Mike Penberthy, who improbably snared at least one ring during the Laker's early decade dominance (you know, before he was cut in his second season). The point is that there are these kind of guys all over the place. And whenever a team wins a title, I always find it fun to look down the roster and see who managed to luck into a championship ring, something that evades many of the greats.
Here are some of my favorite newbies to the championship club:
Adam Morrison
The former third overall pick from Gonzaga has been viewed as a colossal bust, but he can always say he was on an NBA championship squad in addition to once sporting a fantastic 'stache.
Sun Yue
The Chinese "Magic Johnson" became the second Chinese basketball player to ever win an NBA championship, joining Mengke Bateer who won one in 2003 with San Antonio Spurs. Bet you didn't even know about Bateer. But you might know about Yue's hot girlfriend.
Didier Ilunga-Mbenga
The Belgian national team member from the Democratic Republic of the Congo speaks five languages: French, Portuguese, English, Lingala and Tshiluba. He also is beating LeBron James in championship right now, 1 to 0.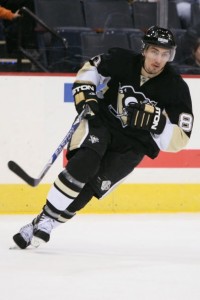 Miroslav Satan
On one hand, it just seems weird seeing the name Satan and winner in the same sentence. On the other hand, Satan used to be pretty good. So he's isn't quite scrub level, but he was so uninspiring this year that he was demoted to the minors for a period. Definitely seems like he backed into this championship.
Eric Godard
Godard went undrafted is known for basically one thing, obtaining penalty minutes. He's the definition of goon.