Sgt. Pepper's Album Cover Updated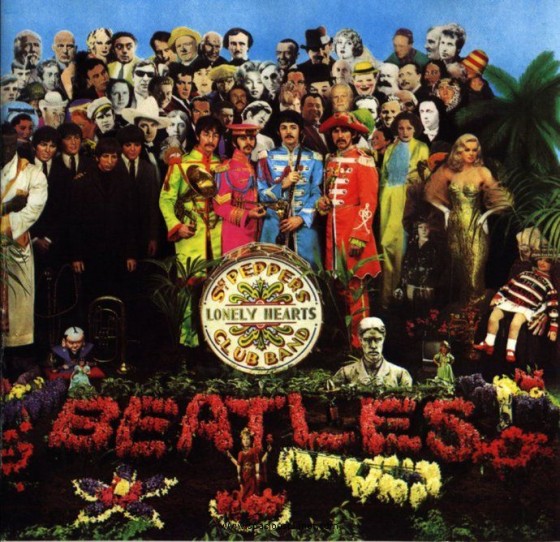 Sgt. Pepper's Lonely Hearts Club Band is by far my favorite Beatles' Album, and also has one of the most famous album covers ever. It was originally conceived by Sir Peter Blake in 1967 :
When Blake was a younger man, he came up with the Beatles' Sgt Pepper's Lonely Hearts Club Band album cover. It was a mighty fine testament to those considered famous back then, featuring writers, musicians, film stars and a number of Indian gurus. (In case you're wondering, that last one was a George Harrison request.)
Now the iconic album cover has been updated, by Blake, in honor of his 80th birthday, and includes the late Amy Winehouse, JK Rowling, Kate Moss, Damien Hirst and even the Monty Python foot. Time.com has full details :
But Blake has decided to mark his 80th birthday by updating the iconic artwork, and has thrust a plethora of newer British talent in the limelight. This version was commissioned for a birthday celebration at Wayne Hemingway's Vintage festival at Boughton House, Northamptonshire, this July.
When you first look at it, it kinda reminds you of when your cousin decided to recreate the album cover for his Wedding Invitation. But then your realize this was done by the dude who originally created it, so you can't really fault him for putting himself front and center, it's his original piece of art. You can see the updated version below, and check out a super cool interactive version over at The Guardian.
Who is the chick in the Roller Derby outfit you may ask? Her name is Daisy Blake, Sir Peter Blake's Daughter, and she actually does skate in Roller Derby, under the name Babe Rainbow. Now pardon me while I rock out for about 40 minutes :