Six Amazing Things To Do in Rio de Janeiro
Rio de Janeiro, Brazil is a magnificent tourist destination on the southern coast of Brazil. Visitors to the city can discover the local culture and flavors with a wide variety of restaurants, local events and tourist attractions. If you are looking to turn your vacation into a real adventure, Rio de Janeiro offers many adventurous activities for thrill-seeking visitors.
Diving at Arraial do Cabo and Ilha Grande
There are many exotic species of ocean life located off the coast of Rio. Near Arraial do Cabo or Ilha Grande you can join a scuba diving tour that will show you what the ocean has to offer. Scuba tours available include those for beginning divers as well as for more experienced divers. Tours can be taken day or night, and you will be able to explore a variety of things on your trip including islands, underwater caves and shipwrecks.
Surfing at the Rio Coast
If you have always wanted to learn how to surf, Rio is a great place to do so. Surfing classes for beginners are available with one-on-one instruction so you can learn all the basics. For those who already know how to surf, there are a number of surf tours that take you right to some of the best waves on the coast, including spots that were used when Rio hosted the ASP World Tour. Tour guides will be able to monitor weather and ocean conditions to help you find that perfect wave.
Hiking at Sugar Loaf Mountain
While most tourists will take cable cars along the height of this spectacular mountain, you can also take a hiking tour, which will take you all the way to the summit with a climb to the top that is great for beginning mountain climbers. Hiking trails are also found throughout the Tijuca National Park for more expert hiking experiences.
Exploration at Tijuca National Park
No visit to Rio is complete without taking a tour of Tijuca National Park. This national park covers more than 12 miles and provides visitors with many cultural and natural attractions to explore. Within the borders of the national park is the Cascatinha Waterfall, Mayrink Chapel and the Christ the Redeemer statue.
Cycling and Jogging at Lagoa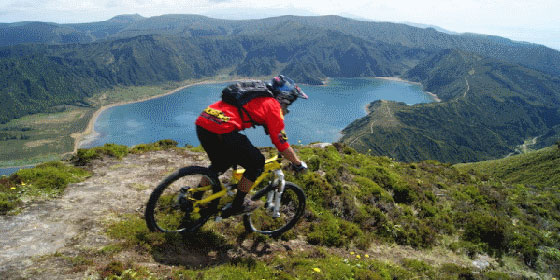 If you want to have a more restful day on your adventure vacation, you can still get outdoors and get moving by going to the neighborhood of Lagoa. Lagoa is home to the Lagoa Rodrigo de Freitas lagoon, and it features a four-mile path along the banks where you can cycle or jog.
Unwinding at Ipanema
After all of that adventure, you may also just want to lounge on the beach for a while. One of Rio's most popular beaches is Ipanema. This beach features a wide variety of shops, cafes and art galleries just across the street. The beach is also family-friendly in many sections.