Star Wars Lightsaber Bottle Opener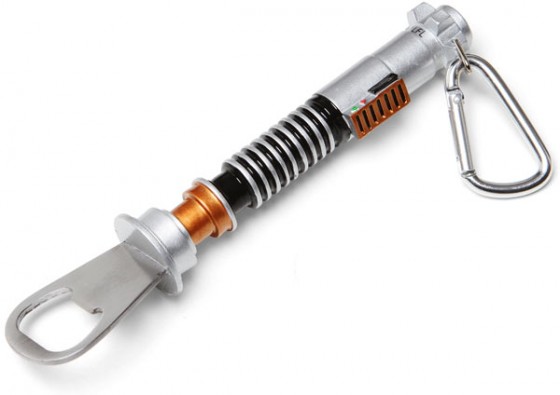 A Jedi is always prepared, and what better way to be prepared for beer-thirty than with an officially licensed Star Wars Lightsaber bottle opener. Turn fanboy heads while you open a beer at your next party. This is styled after Luke's Lightsaber from Return of the Jedi.  The sweetest bottle opener this side of Tatooine has a stainless steel opener tip and comes with a carabiner belt clip to attach to your key chain or to your pants if you want to fully geek it out.
The opener measures approximately 5.5″ in length and is lightweight. You can purchase the Luke Skywalker bottle opener at ThinkGeek.com for $16.99. Oh, and by the way, you can't purchase it with Republic Credits. So if you want to show everyone that you know the ways of the Force by opening a beer Jedi style, go to ThinkGeek now!