Weekend Cocktails with Strongbow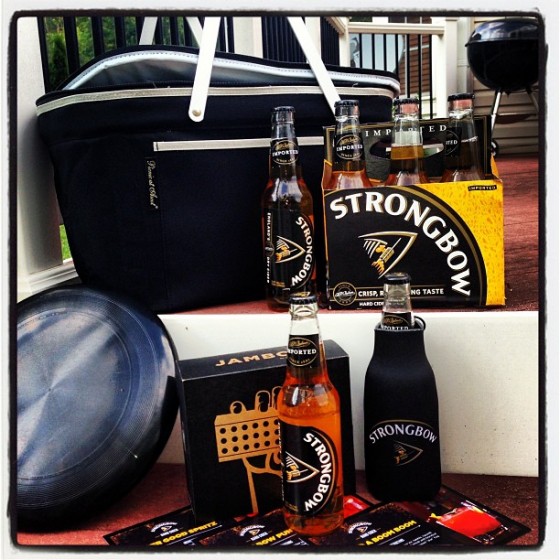 Recently we were pleasantly surprised by a Sunday Funday Kit from the good folks at Strongbow. Strongbow is a dry cider produced by H.P. Bulmer in England since 1962. It is the world's leading cider and goes perfectly with Summer:
Whether you're in dire need of hair of the dog or just can't bring yourself to face Monday quite yet, Sunday Funday is the ultimate cure-all for end-of-weekend blues and Strongbow Hard Cider is the perfect, refreshing choice to fit the bill.
Lest you think Strongbow Cider can only be enjoyed straight out of the bottle, they also sent over some recipes which take Strongbow to the next level. A quick trip to the liquor store, and we know what you'll be drinking this weekend: