Getting Ready for the Carrier Classic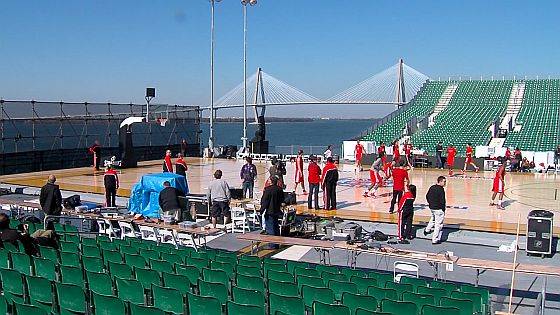 Tonight the 2012 college basketball season enjoys a high profile kickoff with the second annual Carrier Classic. The festivities start at 4pm with a game between the #19 Ohio State and #7 Notre Dame women's team, a game that features some of the best women's players in the country. Following the ladies at 7PM the Ohio State men take on Marquette, who practiced yesterday on the temporary court on the USS Yorktown.
Last year's Carrier Classic, between Michigan and North Carolina, was held on the USS Carl Vinson, and was attended by military families and President Obama. This year's version on the Yorktown will be a night game in Charlestown, SC and features a Ohio State team looking to reload after losing Jared Sullinger to the NBA draft.