Ten Christmas Movies to Watch Yearly
There are a lot of lists out there of the "Best" Christmas movies and every one of them is going to have It's a Wonderful Life or Miracle on 34th Street as the number one. While those are great movies, they aren't the kind of thing I can watch every year. So it got me to thinking of if I had to watch ten Christmas movies every year, which would they be? Well, you're about to be lucky enough to find out. So take another chug of eggnog and take notice of the ten Christmas movies I try to watch every year.
10) Jingle All the Way
I know this movie gets a lot of shit for being way too cheesy and family-oriented. But to me, it is worth it just to see Arnold kicking the hell out of the midget Santas. I know, I'm easy to please. It also has some of my favorite Arnold quotes of all time in it.
9) Silent Night, Deadly Night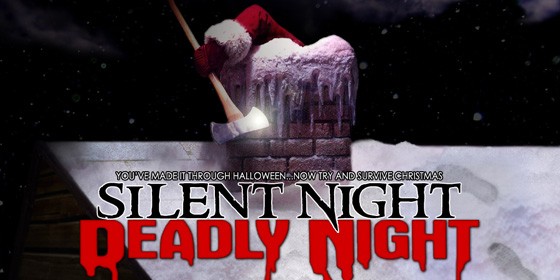 Yeah, maybe I'm a sicko for putting this one on here. Maybe not. But for the fact alone that this movie made parents absolutely lose their minds in protest says a lot about the impact it made on our culture. A slasher film about a guy dressed in a Santa suit hacking everyone to bits… brilliant. The movie poster and taglines are instant classics.
8) The Santa Clause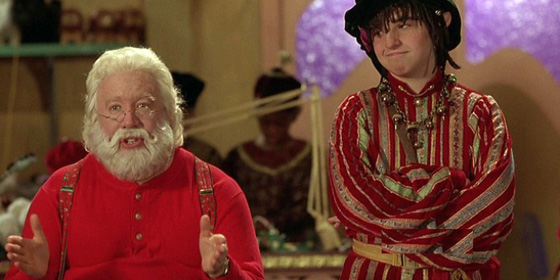 Again, probably a little too much aimed at the kiddos, but enjoyable in ways that only Tim Allen could provide. Unfortunately, the beyond awful sequels have kind of tainted the original offering's legacy. But there's no denying how great it was when it was new.
7) Bad Santa
While some of the others on this list are aimed at the youngsters, this one is the complete opposite. This is the most crass, obnoxious and hilarious Christmas movie ever. Props to Hollywood directors for realizing that the best acting Billy Bob Thornton could do was just be himself. If you're really feeling like doing permanent damage to your virgin ears, check out the director's cut BadDER Santa.
6) Die Hard
Let me first state that this would be much higher on this list, but many people still object to it being called a Christmas movie. As far as a movie by itself, I'd much rather watch it than any other movie on this list. But it sits at number six only because of the reason listed above. If you're tired of the holly jolly feel-good movies, get your blood pumping by watching possibly the greatest action film ever made. "Now I have a machine gun… Ho-Ho-Ho."
5) Home Alone
Nothing beats seeing grown men get the absolute shit kicked out of them. Home Alone is a movie that has only gotten better with age. Great entertainment for the kids and still quite entertaining for parents, too.
4) Gremlins
I can't get into every reason why this film is so great. But I just watched it a few days ago and it's still terrific. Billy's mom defending the kitchen from an army of Gremlins is still my favorite moment of female badassery ever. Especially the microwave part. Another thing I love about it was that it was made before the CG fascination took hold. The animatronics still look good today and you don't ever believe that something looks fake. And did I mention Phoebe Cates? Yes, please!
3) Scrooged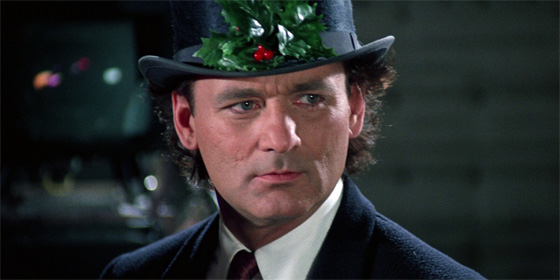 I love Bill Murray pre-Lost in Translation. You know, when he would still film a comedy? Scrooged is Bill in his prime and I use quotes from this movie year round. It's right up there with Stripes as my favorite Bill Murray movie ever. And did I mention it's a great Christmas movie? Quite a different take on Dickens' classic, but it works. Well.
2) National Lampoon's Christmas Vacation
It's tough not to put this one at number one, there are just so many great scenes. However one scene stands out above the rest, and I thought you'd enjoy it right about now…
1) A Christmas Story
Any movie that is big enough to get a 24-hour marathon every single year has got to top this list. Growing up, what dude didn't want a BB gun? And what kid's mom didn't tell them they'd "Shoot their eye out?" It's not crass and it's very family friendly, but its legacy only grows stronger every Christmas. Is there anyone who doesn't know what movie the pink bunny pajamas are from? Or the leg lamp? Simply a classic that will never grow old, even as you do. A must watch, every single year.
Merry Christmas, guys! Enjoy your movie marathons.