Ten Funniest Words In The English Language
It took us 3 years but we finally did it; we read the entire dictionary. (Don't worry we won't spoil the ending for you) We did it not to improve our vocabulary but to determine which words were inherently the funniest sounding. It's a fact that some words are impossible to say in any context without giggling. Perhaps we're just immature but we invite you to read through the list and see for yourself. And if you have a favorite funny word that did not make the top ten, leave it in the comments below.
1
Kumquat
A small, round or oblong citrus fruit, native to China.
Funny Sentence Usage:  "My Grandmother had the largest kumquat I'd ever seen in real life."
2
Mangrove
Any tropical tree or shrub that grows in marshes or tidal shores.
Funny Sentence Usage:  "I lost my wristwatch somewhere in the mangrove near his backdoor."
3
Titmouse
Small songbird of the genus Parus. Known for it's short conical bill.
Funny Sentence Usage:  "I'm not the one that whistled at you, it was the titmouse!"
4
Bouffant
A puffed-out woman's hair do, popular in the 1950's.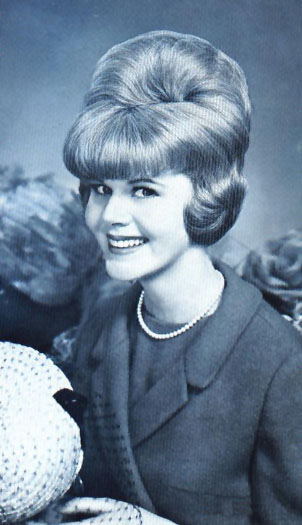 Funny Sentence Usage:  "She had a great body and a warm personality but her bouffant was just too damn big for a guy my size!"
5
Pumpernickel
A dark, sour rye bread.
Funny Sentence Usage:  "The prostitute slammed her fist on the deli counter and demanded hot beef and pumpernickel."
6
Bumbershoot
An umbrella.
Funny Sentence Usage:  "Rhianna won a Grammy for singing about her bumbershoot."
7
Cockalorum
A self-important little man.
Funny Sentence Usage:  "That bouncer was a real cockalorum."
8
Skullduggery
Underhanded dealings.
Funny Sentence Usage:  " In addition to being a necrophiliac, Peter was also guilty of skullduggery."
9
Fard
To apply face paint or make-up.
Funny Sentence Usage:  "She looks good but I'm going to fard some more brown on her cheeks for good measure."
10
Pandiculation
A deep stretch of the entire body.
Funny Sentence Usage:   "While I was in the act of pandiculation, my mother walked into the room and reminded me to breathe."