Ten Great Misty Mountains Cold Covers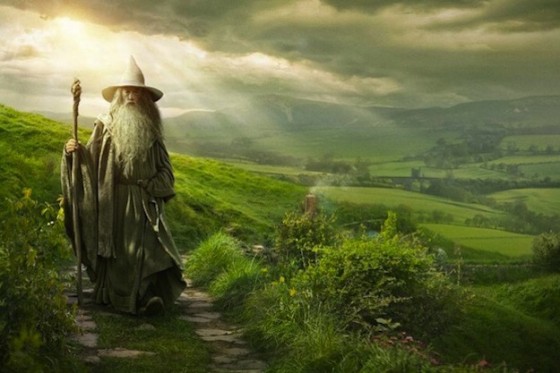 It's official. With the second trailer out and Bilbo's Birthday on Sept. 22, Hobbit Fever is in full swing. We've written a bit about the music of The Hobbit already, but since the original trailer came out, musicians have been filling Youtube with brilliant (and some not so brilliant) covers of J.R.R. Tolkien's poem, Misty Mountains (Cold).
There are many more than what we're listing here, but these are some of the best ones we've found, some of which are downloadable.
First, here's what was released far ahead of the movie:
1) Str8voices

This is the Str8voices.

2) Remix #1

I'm just assuming this is what plays in the Middle Earth clubs, with lots of fist pumping.

3) Orchestral "Metal" Cover

AKA if Metallica played a cover with that symphony orchestra from their S&M album.

4) An Angel

Okay, maybe she's not an angel, but her voice is angelic and we all know angels and dwarves have so much in common.

5) The Harp Twins

Read an interview with these two and see more videos they've made on Gunaxin's feature, Harp Twins a Rockin'.

6) Electric Guitar #1

Bangin' my head to this.

7) Electric Guitar #2

8) Piano

This is one of several on the piano, but one of the better ones I've found.

9) Remix #2

This one has that Hot Topic feel (not that I've ever been in there).

10) Acoustic Guitar
UPDATE: Here's another
Let's also remind ourselves what it once was: