Ten Reasons Willow Rocks, 25 Years Later
This year marks the 25th anniversary of the movie Willow, which makes it an opportune time to list ten reasons why this film was totally radical (we used that word in the '80s). Why only ten and not 25? Because upon a recent viewing, we realized that it hasn't aged as well as we would've hoped, and found that many parts of it are downright goofy, which didn't seem to be the case when we first saw it in 1988.
Though the official  anniversary of its release isn't until May, the 25th Anniversary Blu Ray will be available on March 12.
Want to know more about Willow? Read all about him on the Willow Ufgood Wiki.
1) Warwick Davis
Having had his breakout role as an Ewok in Return of the Jedi, George Lucas turned to Davis to play the lead in Willow. This was a very special role for Davis because he got to play a real person, instead of someone in a full-body costume. Fun fact: 2011's TV series Life's Too Short includes a scene with him arguing with someone about whether Willow was a hit film.
2) Val Kilmer
Having been overshadowed by Tom Cruise in Top Gun, Kilmer got to play the hero that Lucas normally reserved for Harrison Ford. In Willow, Kilmer is Madmartigan, the Han Solo scoundrel/hero.
3) Joanne Whalley
Whalley had been acting for decades before Willow, but few remember her from anything before she played Sorsha, the extremely beautiful daughter of the Demon Queen Bavmorda. After the production, she and Kilmer married, before splitting in 1996.
4) The Score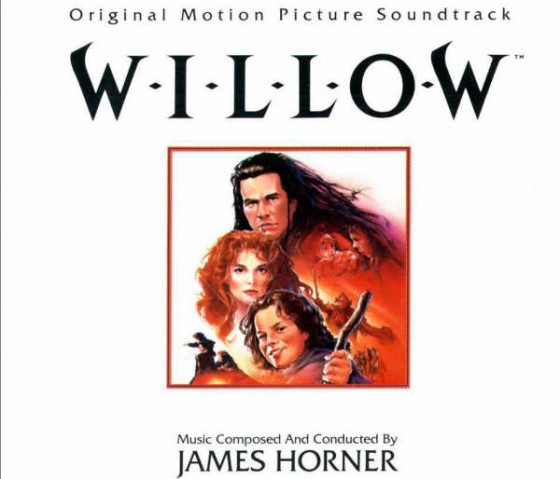 This is one of the most underrated fantasy film scores out there. Composer James Horner is at his best. It wasn't always easy to get film scores back in the '80s, but the demand is great today and several films with great instrumental scores like Willow, Goonies, Gremlins and Back to the Future are available for purchase.
5) Epic Story
Where have we heard this before? A reluctant, untested hero. The chosen one. A baby (in a basket on a river, no less). Friends and sidekicks. Good vs. evil. Great battles. The hero returns a changed person, victoriously.
George Lucas didn't exactly burn the midnight oil while researching the story structure for Willow. But you know what? It's a formula that has worked for thousands of years in literature and will continue to work.
6) Still No Hobbit/Lord of the Rings
Fans of J.R.R. Tolkien waited decades for Lord of the Rings and the Hobbit to make the big screen (not including those awful '70s cartoons). And though Willow borrows way too many themes and characters from other fantasies, it satisfied a craving that fantasy-film lovers had at the time. It would take another 13 years before The Fellowship of the Ring hit theaters, and that's a long time to wait for a good film of this genre. However, it would be interesting to see how Willow would have turned out if it were made today, assuming it would even get the green light (it's Lucas, so it would've gotten the green light no matter what).
7) George Lucas and Ron Howard
Say what you will about George Lucas and what he did to Star Wars, but Willow isn't one of his misses (and this is from the same man who brought you Howard the Duck). Lucas had been working on this since 1972, years before Star Wars was released, so it's clear this story was a passion for him, and not just an opportunity to retain merchandising rights and make billions.
Howard, who had just wrapped up 1985's Cocoon, was a fine choice as a director.
8) New Slur Word!
Not clear why this didn't catch on in mainstream, but I might start using it. Not on Nelwyns (aka Hobbits), but on people who tick me off.
9) General Kael
A Skeletor-like villain outside of the Masters of the Universe? Score.
10) Animal Morph Scene
This was a major scene using digital morphing technology for Lucas's Industrial Light & Magic. Plus, it blew us away when we first saw it, didn't it Willow fans?
Here is Warwick Davis and Val Kilmer reminiscing: