Ten Suspiciously Incoherent Television Interviews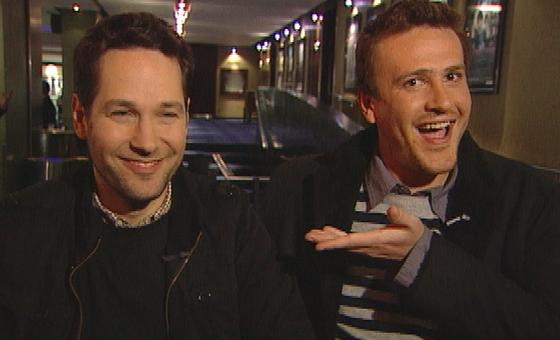 Every once in a while you catch a talk show interview that makes you wonder. "Maybe they were just tired, or perhaps on medication," you tell yourself, but deep down you suspect something more deliberate. Other times some type of substance abuse is so obvious, that you don't even need to wonder. Although less intense than your average drunken wrestling promo, these stars make it clear that whether it be early morning or late night, booze or drugs, few things make for entertainment like rich people getting messed up.
It's good to see Kurt Cobain laughing and smiling. That scruffy vacant stare on all those t-shirts is just depressing.
Maybe if he was like this more often, he could get Rebecca Romijn back.
It might just be from taking too many shots to the head, but who's going to call him out on it?
Although Matt Damon is generally considered more successful than Affleck, Ben always seemed more badass.
6
Paul Rudd and Jason Segel
These two have been hanging out with Seth Rogan too much…
The saddest part is that no one seems all that surprised.
All you need to know about The Pogues: frontman Shane MacGowan was never one to shy away from the bottle.
Music was a lot more fun back then. I doubt Jay-Z would be able to get away with this type of interview today.
Adam Corolla finally gets to put his years of dealing with drunken buffoonery to the ultimate test.
George Clinton isn't the only pioneer of funk that can dress like a pimp and get silly.